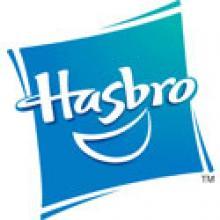 The Hassenfeld brothers, Henry, Hilal, and Herman, as recent Polish emigrants in Providence, Rhode Island, began selling cloth leftovers in 1923. Three years later they founded Hassenfeld Brothers, Inc. with eight family members to manufacture pencil box covers from these cloth leftovers. By 1929, under Henry's direction, they employed 150 in the manufacture and sale of pencil boxes and cloth zipper pouches containing school supplies.
During the Depression, in 1935, when they encountered stiff competition from their pencil supplier, Hassenfeld Brothers began manufacturing pencils. This expansion provided a stable income for the company for the next 45 years.1
The first toys offered by Hassenfeld Brothers were modeling clay and medical sets for junior nurses and doctors. As this was during World War II, they also marketed a junior air raid warden kit which included flashlights and toy gas masks. Later they would also market a girl's makeup kit as well. These kits involved the manufacture of plastics, a new area of manufacturing for Hassenfeld Brothers.
By 1942 they had shifted to be primarily a toy company with Empire pencil as a subsidiary. After Hilal's death in 1943, Henry became CEO with his son Merrill as president. Nearly a decade later in 1952, Hassenfeld Brothers bought the rights to Mr. Potato Head, invented by George Lerner. At first this toy was just facial pieces to be put into real fruits or vegetables. Eventually they included a styrofoam body and, in 1964, a plastic body.2 Two years later Hassenfeld Brothers offered Mrs. Potato Head.
Mr. Potato Head, the first toy ever to be advertised on television, became a steady selling product for Hassenfeld Brothers. Soon after this success, in 1954, they became a major licensee for Disney characters. By 1960, their revenues reached the $12 million mark.3 That same year Henry died and Merrill ran the toy division with his brother Harold Hassenfeld overseeing the Empire pencil division. Expanding into Canada, Hassenfeld Brothers (Canada) Ltd. was formed in 1961. Though the company had marketed toys under the Hasbro trade name, it wasn't until 1968 that they officially changed the name to Hasbro Industries, Inc.
Hasbro Industries created the "action figure" genre with the introduction of G.I. Joe in 1964. This 12" plastic doll with articulated joints soon accounted for nearly two-thirds of the company's total sales. By 1969, due to the anti-war sentiment concerning the Vietnam War, G.I. Joe was given an adventure look rather than a military persona.
That same year Hasbro acquired the television production company, Burt Claster Enterprises, which produced the preschoolers' show "Romper Room." Seeking to diversify, they opened a chain of Romper Room nursery schools. Within five years, by 1975, they closed the schools and focused instead on the line of Romper Room toys, such as the Weebles, which were plastic air-filled figures that would spring back up when punched down.4
Merrill became CEO of Hasbro in 1974 with his son Stephen D. Hassenfeld as president. Hasbro discontinued G.I. Joe in 1975 due to its declining popularity and the rising cost of plastic. In 1977, they added the Peanuts cartoon characters licensing rights but the company struggled financially. With Merrill's death in 1979, Stephen became chairman but his uncle, Harold, refused to acknowledge Stephen's authority. This was resolved the following year by the separation of Empire Pencil from Hasbro. Harold continued with Empire, and Stephen became CEO of Hasbro. By cutting Hasbro's product line by one third and returning to the simpler classic toys, such as Mr. Potato Head and G.I. Joe (reintroduced in 1982 as an 3 3/4" antiterrorist commando), they became financially stable.
Hasbro bought GLENCO Infant Items, a manufacturer of infant bibs and products, in 1983. That year they also acquired Warner Communication's Knickerbocker Toy Company, which manufactured Raggedy Ann and Raggedy Andy dolls. My Little Pony was also introduced this same year.
Both the new G.I. Joe and My Little Pony were supported by corresponding television shows. Additionally, G.I. Joe had a Marvel Comic Book line; My Little Pony had a motion picture. The new Transformers, first offered in 1984, also was supported by a television show and movie.5 Their toy guns or vehicles that became toy robots introduced a new genre of toys, just as G.I. Joe had been the beginning of action figures.
Two other major events occurred in 1984: Stephen's brother Alan became president of Hasbro while he remained CEO, and Hasbro acquired Milton Bradley, which was fending off hostile takeovers.6 At this time Milton Bradley was rated as the fifth best-selling toy maker in America and the second best-selling producer of board games and puzzles. Among their products were the popular The Game of Life, Concentration, Candyland, Simon, and Twister. They had also previously acquired Playskool Manufacturing with its line of preschool toys and such classics as Lincoln Logs and ABC blocks. These Milton Bradley products complemented Hasbro's plastic toys and stuffed animals.
When these two companies merged they became Hasbro Bradley with Stephen as president and CEO and Milton Bradley's James Shea, Jr. as chairman of the board. This arrangement only lasted a few months before James resigned and the company became Hasbro, Inc. with Stephen as CEO and chairman and his brother, Alan, as president. With this acquisition, they become the biggest toy company in the world, surpassing Mattel.7
Feeling the competition of Mattel's Barbie, in 1986, Hasbro introduced Jem, a fashion doll. She was discontinued in 1987 and Maxie was introduced in 1988, strategically sized to wear Barbie clothes and accessories. She was also discontinued in 1990. Just before then, in 1989, Hasbro bought the bankrupt Coleco Industries,who made the Cabbage Patch Dolls. That same year they also acquired the rights to Scrabble.8
Also in 1989, Stephen unexpectedly died and Alan became chairman and CEO of Hasbro. In 1991 they acquired Tonka Corporation, which had previously acquired Parker Brothers and Kenner Products. This meant that Hasbro now owned the Tonka line of toy trucks and Monopoly, Nerf balls, Play-doh, Easy-bake Oven, Spirograph, Strawberry Shortcake doll, and the Star Wars and Batman toys. They also expanded internationally that year by establishing operations in Greece, Hungary, and Mexico.
Looking also to expand company acquisitions internationally, Hasbro bought the Japanese Nomura Toys Ltd. in 1992. At the same time they bought majority stock in Palmyra, a Southeast Asian toy distributor. Internationally, Mattel had regained the number one toy company status with their acquisition of Fisher-Price in 1993. Two years later they approached Hasbro about merging, but after several months of negotiations the merger idea was abandoned.
Laramie Corporation, the makers of the Supersoaker line of water guns, was added to Hasbro in 1995. They also formed Hasbro Interactive that year and introduced a CD-ROM version of Monopoly. Soon to follow were electronic versions of Risk, Battleship, and Playskool preschool games. Hasbro had already acquired Pictionary in 1994 when they bought the Games division of John Waddington PLC.
Two years later, in 1997, they bought the Russ Berrie and Company subsidiaries Cap Toys and OddzOn. This adds the Cap Candy and Koosh brands to their products.9 Also in 1997 they had anchored toy tie ins for the movies Jurassic Park 2, Batman and Robin, Barney's Great Adventure, and the re-release of Star Wars.
Continuing to acquire companies, Hasbro bought Tiger Electronics in 1998, which added the interactive toys Furby and Poo-Chi as well as hand-held electronic toys and the Lazer Tag products. They also acquired Galoob, makers of MicroMachines, and Avalon Hill, another major board game maker.
To close out the 21st century, Hasbro acquired Wizards of the Coast in 1999. This brought in the genre of the collectible card game such as the Pokemon game cards, and the role playing Dungeons and Dragons products. They also capitalized on the first Star Wars prequel, The Phantom Menace.
Restructuring in 2000 meant selling Hasbro Interactive and Games.com; shutting down manufacturing plants in Cincinnati, San Francisco, and Napa; consolidating their U.S. Toys to Pawtucket, Rhode Island; and focusing on traditional toy lines such as Mr. Potato Head, Monopoly and G.I. Joe.10 Looking to the future, they also secured the movie licenses with Pixar, Disney, and the rights to Harry Potter movie trading cards.
Continuing their focus on media links to their toy lines, Hasbro Studios was established to produce shows based on their Transformers, My Little Pony, and G.I. Joe toy lines. They also produce The Pound Puppies and The Adventures of Chuck & Friends series as well as the game shows Pictureka and Family Game Night.
These shows are featured on The Hub, a cable and satellite television network joint venture which Hasbro and Discovery Communications launched in 2010.11 Broadcast on the Discovery Kids Channel, programming includes animated and live-action series, Discovery's educational programming, specials, and game shows.
In their 2010 Corporate Philanthropy Report, Hasbro showed that in 2010 they had given $23.7 million in financial and product support through their global philanthropic programs designed to bring "the sparkle of Hope, the joy of Play and the power of Service" into the lives of children. This included the construction of two Boundless Playgrounds through The Joy of Play program. 7 Sep. 2011." href="#footnote12_92etqh3">12
1. "Hasbro, Inc. - Company Profile, Information, Business Description, History, Background Information on Hasbro, Inc." Reference for Business Company History Index. 4 Feb. 2011.
2. "A Brief History of Hasbro – or – How the Suits Ate the World." 20 Feb. 2011.
3. Op. cit., "Hasbro, Inc. - Company Profile."
4. Op. cit., "A Brief History of Hasbro."
5. Ibid.
6. Op. cit., "Hasbro, Inc. - Company Profile."
7. Ibid.
8. Op. cit., "A Brief History of Hasbro."
9. Ibid.
10. Op. cit., "Hasbro, Inc. - Company Profile."
11. "Network Overview." Hasbro. 24 Feb. 2011.
12. "Hasbro, Inc. 'Plays a Helping Hand' for Millions of Children Worldwide." Market Watch. < http://www.marketwatch.com/story/hasbro-inc-plays-a-helping-hand-for-millions-of-children-worldwide-2011-09-06 > 7 Sep. 2011.