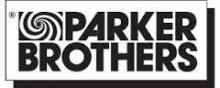 George S. Parker, believing that strategy and amusement games could be enjoyed by adults as well as children, developed the classic games Monopoly, Flinch, Pit, Rook, Boggle, Risk, and Sorry.1 His own passion for inventing games was expanded upon by strategic acquisitions of other inventors' products and his 12 tenets for running a good business - his own rules for the "game" of a successful corporation.2
In 1883, at the age of sixteen, George founded the George S. Parker Company to market his first game, Banking, a finance game that he had modified from a morality card game called Everlasting. Most of his early games were designed to educate and entertain. His goal was to keep people informed about their times as they were entertained.3 Banking was one such game as it was released just as America had ended a post Civil War depression and was beginning a period of more prosperous economic times.4 Some other examples were the board games Klondike, about the Alaskan Gold Rush, and the War in Cuba, concerning the Spanish-American War.5
As he was inventing games, George was also selling games manufactured by W & S.B. Ives, one of the oldest manufacturers of games at the time. By 1887 he had obtained the rights to the full Ives line. During this time he also launched his own game, Chivalry, which was later renamed Camelot.
George was joined by his brother Charles in 1888 to create Parker Brothers, based in their hometown of Salem, Massachusetts. Ten years later their older brother Edward would join the company as well. Parker Brothers would remain a family-owned and managed business for another 80 years until 1968.
In the 1880s, Parker Brothers was one of the first American game companies to advertise in magazines. They also produced a catalog of their family parlor games in 1894. This catalog included a reissue of an Ives board game, the Mansion of Happiness, which was promoted as the first American board game. By this time, board games could be mass-produced with a lithographic printing process that no longer needed to be hand colored. Game sets were often made of large wood boards or cases accompanied by "bone dice, metal tokens, and figural wooden playing pieces turned on a lathe."6
As the major game manufacturers in America began to scale back their elaborate game sets in the early 1900s, Parker Brothers began focusing on card games. One exception to this was their introduction of the British Ping-Pong craze to America in 1902. Earlier, in their catalog, they had advertised a board game entitled Table Tennis. This was before the celluloid ball was invented in 1900, which was a vast improvement over the rubber or cork balls. The new celluloid ball made ping and pong sounds and thus the game was so renamed. Parker Brothers acquired the rights to use the Ping-Pong name in America as they introduced this new sport.
The card games that Parker Brothers launched in the beginning of the new century began with Flinch in 1902, Pit in 1904, and Rook in 1906. Pit, their first million-seller, was bought from Edgar Cayce in 1903 and was based on the popular Frank Norris trading book, The Pit, about the Chicago trading floor.7 Rook was invented by George, manufactured by Parker Brothers, but sold under the Rook Card Co. It became their top grossing game at that time and would hold that status until Monopoly was introduced.8
Following the financial panic of 1907, Parker Brothers narrowed their focus to wood jigsaw puzzles, which they continued through World War I and into the 1920s, helping to create that popular fad. During the economic recovery of the "roaring twenties" they joined the game world in embracing Mah Jongg, but didn't have a corner on that market.9
It was during the later Depression years, in 1935, that Monopoly was launched. Though the game had been around since 1904 when Elizabeth Magie Philips created The Landlord's Game, the version that the Parker Brothers were approached with was the one Charles Darrow based on Atlantic City, New Jersey.10 Charles' Monopoly was initially rejected by Parker Brothers for being too complex, too long, and without a definite goal. Charles marketed it on his own, and the grassroots enthusiasm for the game found its way to the President of Parker Brothers, Robert B. M. Barton, the son-in-law of George. Robert bought a game, played it until 1 am, and wrote Charles the next day with an offer to buy the game.11 Besides buying the rights to Monopoly from Charles, Parker Brothers secured all existing patents and copyrights by also buying The Landlord's Game and two other versions that existed at that time.12
Parker Brothers put all their resources behind marketing Monopoly. After the 1935 Christmas season, the demand for the game was flooding their Salem facilities. By buying printing presses and hiring accountants, printers, and workers to work around the clock shifts, seven days a week, they were able to meet the demand of 20,000 games a week.13 With the influx of capital from Monopoly sales, Parker Brothers expanded their Salem manufacturing facility and entered the international market with British, French, and German versions of the popular game.
In 1941, Parker Brothers bought the rights to the British game Cluedo and launched the board game Clue. Risk, Boggle, Masterpiece, The Mad Magazine Game, Mille Bornes, Ouija, Payday, and Sorry! were also added during the post war years.
In 1953, George died at the age of eighty six.14 The industry was changing radically at this time due to the advent of television and chain stores. In 1968, Parker Brothers was bought by General Mills, where it was joined with Kenner Toys, a previous acquisition of General Mills.
The following year, in 1969, Reyn Guyer approached Parker Brothers with his invention of foam games. Reyn had previously invented Twister, which Milton Bradley had acquired, however, this time they weren't interested. Pitching his foam games to Parker Brothers, although they were not impressed with the games, they were interested in the foam ball, which they renamed the Nerf Ball, "the world's first indoor ball."15 This began the Nerf line, which grew to include Nerf Footballs, Nerf Pool, Nerf Ping Pong, and even Nerful action figures. Beginning in 1989, the line expanded to include Nerf weapons, such as the Blast A Ball, Nerf Bow and Arrow, the Raider Rapid Fire CS 35, and the Nerf Stampede ECS.
As part of General Mills, Parker Brothers produced electronic versions of their classic games, video game cartridges for the Atari 2600 Video Game System, new and international versions of Monopoly, a book publishing branch, and a record label.16
In 1985, Kenner Parker Toys, Inc. became an independent corporation, which lasted only two years until it was purchased by Tonka in 1987. Three years later, Tonka was bought by Hasbro, who had already acquired Milton Bradley in 1984. Hasbro combined the Kenner Parker division and the Milton Bradley division to form their Hasbro Game Division. The Parker Brothers facility in Salem was closed and all production was transferred to Milton Bradley's East Longmeadow, Massachusetts site.17
1. Whitehill, Bruce. "George S. Parker and Parker Brothers." The Big Game Hunter. < http://thebiggamehunter.com/company-histories/parker-geo-bros/ > 9 Sep. 2011.
2. Turner, Glenn. "The Game Makers: The Story of Parker Brothers from Tiddledy Winks to Trivial Pursuit (Literature)." The New GAMER. 27 April 2005. < http://thenewgamer.com/content/archives/the_game_makers_the_story_of_parker_brothers_from_tiddledy_winks_to_trivial_pursuit_literature > 9 Sep. 2011.
3. Lester. Ron. "A History of Parker Brothers, From Banking to Monopoly." Associated Content from Yahoo! < http://www.associatedcontent.com/article/197323/a_history_of_parker_brothers.html?cat=49 > 9 Sep. 2011.
4. Whitehall, Bruce. "American Game Companies." The Big Game Hunter. < http://thebiggamehunter.com/main-menu-bar/history/the-early-game-makers/ > 9 Sep. 2011.
5. "Parker Brothers games from 1800's." The Collectable Toys. < http://www.thecollectibletoys.com/parker-brothers-games-from-1800s.html > 26 Sep. 2011.
6. Op.cit., Whitehill. "American Game Companies."
7. "Pit." The Big Game Hunter. < http://thebiggamehunter.com/games-one-by-one/pit/ > 9 Sep. 2011.
8. Op.cit., Lester.
9. Op.cit., Whitehill. "American Game Companies."
10. Poor, Donald Ian. "History of Parker Brothers' Monopoly." eHow. < http://www.ehow.com/about_5105629_history-parker-brothers-monopoly.html > 9 Sep. 2011.
11. "Monopoly® History." Tripod. < http://richard_wilding.tripod.com/history.htm > 9 Sep 2011.
12. Bellis, Mary. "Monopoly, Monopoly - Part I: The History of the Monopoly Board Game and Charles Darrow." About.com. < http://inventors.about.com/library/weekly/aa121997.htm > 9 Sep. 2011.
13. Orbanes, Philip. "How Parker Bros. Created Monopoly Mania." Harvard Business School Working Knowledge. < http://hbswk.hbs.edu/archive/3780.html > 9 Sep. 2011.
14. Op.cit., Lester.
15. "A Brief History of Nerf (or Nothin')." World's Strangest. < http://www.worldsstrangest.com/mental-floss/a-brief-history-of-nerf-or-nothin%E2%80%99/ > 9 Sep. 2011.
16. Op.cit., "Parker Brothers."
17. "Milton Bradley Company – Company Profile, Information, Business Description, History, Background Information on Milton Bradley Company." Reference for Business Company History Index. < http://www.referenceforbusiness.com/history2/14/Milton-Bradley-Company.html > 4 Feb. 2011.