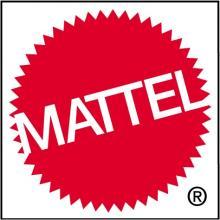 Ruth and Elliot Handler joined with Harold "Matt" Matson to form Mattel Creations in 1945. The Mattel name was a combination of Harold's nickname Matt and part of Elliot's name. However, very early on Matt's ill health necessitated that he sell out, which left Ruth and Elliot to design, manufacture, and market products for the new company.
While Ruth set up a basic marketing organization, Elliot designed their first products of wood picture frames and dollhouse furniture made from the frame scraps. That first year they netted $30,000 and they chose to focus on the toy market, a relatively new market for post-WWII America. In 1946, they introduced a birdy bank and a make-believe makeup set, which was followed in 1947 with the Uke-A-Doodle, a miniature plastic ukelele. Another popular musical product was added in 1948: a plastic piano with raised black keys.1
Located in Hawthorne, California, Mattel Creations became Mattel, Inc. in 1948.2 Their next product, a music box operated by a patented turn crank mechanism, was a success because it was unusual, durable, could be mass produced, and was not easily copied by the competition.
Mattel, with sales nearing $5 million, agreed in 1955 to sponsor a 15-minute segment of the Mickey Mouse Club on television for 52 weeks. At that time toy manufacturers only advertised during the holiday season, and television was an unproven toy advertising tool. With the slogan "You can tell it's Mattel, it's swell," they became known nationwide.
Utilizing the popularity of television westerns, Mattel added to their toy guns products. In 1955 they had introduced the Burp Gun, an automatic cap gun. In 1957 they added the "Fanner 50" western pistol and their toy Winchester rifle, which ejected bullets.
About this time Ruth noticed that their daughter, Barbara, preferred playing with the adult paper dolls rather than the baby paper dolls. This inspired her to create the Barbie doll, a teenage fashion doll. Though the 1959 New York Toy Fair introduction was not an immediate success, Barbie would become one of the best selling toys in history.3 Mattel marketed clothes and accessories separately, which added stability to their sales.
The next year, in 1960, Mattel added to their doll products with Chatty Cathy, a talking doll. And to support their Barbie line, in 1961 they added her boyfriend Ken, which was named after the Handlers' son. Ken was followed by a friend Midge (1963) and a sister Skipper (1965). Three years later, in 1968, Barbie's African American friend, Christie, was added. Twenty years later a Latina friend, Theresa, was added, and in 1990 her Asian friend, Kira, was introduced.4
Mattel became publicly owned in 1960 and was first on the New York Stock Exchange in 1963. Two years later the company's sales reached $100 million, and they were added to the Fortune 500 Companies.5
That same year, 1965, Mattel introduced the See 'N Say talking educational toys. Their products at that time also included the Baby First Step, a doll that could walk by itself, and live-action dolls that had moving eyes and mouths. Mattel's Thingmaker toys included Creepy Crawlers, Fun Flowers, Fright Factory, and Incredible Edibles.6
Mattel's miniature model cars, Hot Wheels, were introduced in 1968 to compete with the British Matchbox cars. Their first line included 16 distinct models and low friction wheels for small track racing, a unique feature in the industry.7 Twenty years later, in 1989, Mattel acquired Corgi Toys Ltd, a British manufacturer of die-cast model cars.8
Seeking to diversify their products, Mattel began acquiring companies in 1962. By 1980 they had added 19 companies such as: Turco, a playground equipment manufacturer; Monogram Models, Inc.; Metaframe, a pet products company; Rosebud Dolls, Ltd.; Ringling Brothers and Barnum & Bailey Circus; Western Publishing, a publisher of children's books; Shipstad & Johnson's Ice Follies; Intellivision, electronic toys and video games; and Radnitz/Mattel Productions, a motion picture production company.9
The 1970's began with their Mexican facility being destroyed by fire and a shipyard strike that cut off their toy supplies. Seymour Rosenberg, chief financial officer, hid the losses from stockholders until 1973, when the Security and Exchange Commission (SEC) investigated. Changes began the following year when Seymour resigned, the Handlers retired in 1975, the Mattel board was restructured, and Arthur S. Spear became Chairman.10
By 1979, Mattel joined the new electronic toy field with the introduction of Intellivision Home Video Entertainment System. However, with slow sales in video games in the early 1980's, Mattel was close to bankruptcy in 1983.11 Another contributing factor was that many of the companies acquired in the 60's and 70's were not profitable. Two New York capital venture firms saved Mattel in 1984 with $231 million.12 That same year Mattel sold or closed all non-toy related subsidiaries.
Seeking a line of toys for young boys, Mattel introduced the Masters of the Universe line in 1982, with the He-Man as the main character. Sales, which were $400 million in 1985, dropped to a loss by 1987 due to the cyclical nature of the toy market. Seeking stability, in 1986 Mattel acquired ARCO Industries of Hong Kong and formed a joint venture arrangement with Bandai, a major toy company in Japan.13
John W. Amerman, the head of Mattel's profitable international division, was named Chairman in 1987. He cut overhead expenses, refinanced debt, curbed advertising, and focused on Mattel's core brand name products such as Barbie and Hot Wheels. For Barbie's 30th birthday in 1989, she was on the cover of Smithsonian Magazine, and over the next five years, Barbie sales increased to almost half of the company's $1.85 billion sales.14 Mattel moved into new headquarters in El Segundo, California in 1990 and built a new Barbie manufacturing plant outside of Jakarta, Indonesia, in 1992.
A chance meeting in Tokyo in 1988 led to Mattel acquiring the licensing rights for infant and preschool plush Disney toys.15 They would eventually be allowed to sell toys at three Disney theme parks and have exclusive rights to sell toys based on the Disney movie characters: Mickey Mouse, Winnie the Pooh, and the Disney Princesses. Mattel also gained exclusive rights to the cartoon characters Yogi Bear, Boo-Boo, Cindy Bear and Flintstones from the Hanna-Barbera company and Tom and Jerry from Turner Broadcasting.
A major acquisition for Mattel came in 1993 with the purchase of Fisher-Price, Inc., a leading manufacturer of toys for infants and preschoolers. Three years later Tickle Me Elmo, a Sesame Street interactive plush toy, was introduced through the Fisher-Price division. A restructuring in 1998 meant that Fisher-Price would manage all the toys for infants and preschoolers, including the Disney, Sesame Street, Winnie the Pooh, and Blue's Clues products.16
Mattel began expanding into the game products through the 1992 acquisition of International Games, Inc. which added the UNO and Skip-Bo card games. Two years later, in 1994, they acquired the British company J.W. Spear & Sons PLC, which brought the Scrabble games. Also that year they acquired Kransco, which added Power Wheels, Wham-O, Frisbee, and Hula Hoop products. In the large doll department, Mattel became the licensee of Cabbage Patch Kids dolls in 1995. The following year they acquire the license rights for the television network Nickelodeon.
Beginning in the 1990's Mattel sales expanded internationally largely through Toys 'R' Us and Walmart outlets. They doubled the manufacturing capacity of their Indonesian facility; opened new offices in Austria, Scandinavia, and New Zealand; and focused on the 120 million children's market in Latin America.17 Mattel restructured in 1994 and then approached Hasbro in 1995 about a possible merger, which was refused early in 1996.
Tyco Toys, Inc. was added to Mattel in 1997, which brought the license for Sesame Street brand toys, the View-Master and Magna Doodle products, Matchbox model cars, and the electric and radio-controlled car Tyco R/C.
John Amerman, who had led Mattel for 17 years, retired in 1997. Jill Barad was appointed chairman and became one of the two women running a Fortune 500 company at that time. That year Mattel instituted Global Manufacturing Principles with an independent monitoring system overseeing manufacturing standards. They became one of the first global companies to establish a standard monitoring system to its own manufacturing and its core contractors.18
In relation to their employees, Mattel was included in Forbes magazine's "100 Best Companies to Work For" in 2011, their fourth consecutive year for being so listed.19 They were also praised for five consecutive years by Working Mother and were listed among Corporate Responsibility Magazine's "100 Best Corporate Citizens" and the "World's Most Ethical Companies."
Continuing to acquire companies to broaden their products, in 1998, Mattel purchased Pleasant Company, the maker of the American Girl dolls, books, clothing, accessories, and the American Girl magazine. They also acquired the U.K. Bluebird Toys PLC, the owners of the Polly Pocket toys.
Hot Wheels turned 30 years old in 1998, during which time more than two billion cars had been produced.20 Previously, in 1996, Mattel had sponsored Kyle Petty in the NASCAR Winston Cup Series and launched a new line of racers, collectible cars, and licensed products. By 1999, Mattel had licensing agreements with the leading five Formula One race teams: Ferrari, Jordan, McLaren, Stewart-Ford, and Williams F1. This expanded their market internationally and among the adult population with Formula One collectibles, electric racing sets, and radio-controlled cars.
Mattel acquired the Learning Company in 1999, with hopes of expanding into the computer games and educational software market with popular titles such as "Reader Rabbit" and "Carmen Sandiego". Not only were these plans not realized, but the company was sold the following year at a major loss and Jill resigned as Chairman. Robert A. Eckert became Chairman and CEO in 2000. He brought Mattel back to profitability through a focus on core products, cutting costs, increasing production turnaround, streamlining the supply chain, and emphasizing international sales.
As part of streamlining the company, three units were formed in 2003: the Mattel Brands, which included the Boys/Entertainment and Girls divisions; the American Girl Brands; and the Fisher-Price Brands.
To further expand their products, in 2000, Mattel negotiated the license rights with Warner Bros. for the Harry Potter books and the first two Harry Potter movies. They also acquired the master toy license from Sony Pictures Consumer Products for Max Steel, an animated television series. Beginning in 2000, Mattel formed an agreement with Japan's Bandai Co. to market Bandai's products (such as Power Rangers) in Latin America, while Bandai marketed Mattel's products in Japan.
Entering the 21st century Mattel released the Barbie video, Barbie in the Nutcracker, Sponge Bob Square Pants products, and the Diva Starz talking dolls.21 They formed a partnership with Vivendi Universal and T-HQ Inc. for developing interactive software games based on Mattel toys such as Barbie, Hot Wheels, Fisher-Price products, American Girl, and Matchbox cars. Also in 2001, Mattel's Fisher-Price Brands finalized a licensing agreement for Barney products.
Believing that "play matters, and that the company has a responsibility to lead the way in making a meaningful difference in the lives of children through a variety of philanthropic programs," Mattel formed the Mattel Children's Foundation in 1978.22 Funded exclusively by Mattel with their annual two percent pre-tax profit, The Foundation has partnered with Special Olympics, Save the Children, Children Affected by AIDS Foundation, and the Make-A-Wish Foundation of America. They are also associated with the Mattel Children's Hospital at UCLA and the National Association of Children's Hospitals and Related Institutions.23
1. "Mattel, Inc. - Company Profile, Information, Business Description, History, Background Information on Mattel, Inc." Reference for Business: Company History Index. < http://www.referenceforbusiness.com/history2/17/Mattel-Inc.html > 4 Feb. 2011.
2. "1945 Mattel is Born." Mattel: Creating the Future of Play. < http://corporate.mattel.com/about-us/history/default.aspx > 3 April 2011.
3. Op.cit., "Mattel, Inc. - Company Profile."
4. "1961 Ken Doll Joins Barbie Doll." and "1968 Christie Introduced." Mattel: Creating the Future of Play. < http://corporate.mattel.com/about-us/history/default.aspx > 3 April 2011.
5. "1960 Mattel Becomes a Publicly Owned Company." Mattel: Creating the Future of Play. < http://corporate.mattel.com/about-us/history/default.aspx > 3 April 2011.
6. Op.cit., "Mattel, Inc. - Company Profile."
7. Chavis, Jason. "The History of Mattel Hot Wheels." eHow: Trusted Advice for the Curious Life. < http://www.ehow.com/facts_5180480_history-mattel-hot-wheels.html > 3 April 2011.
8. "The 1980's." Mattel: Creating the Future of Play. 3 April 2011.
9. Op.cit., "Mattel, Inc. - Company Profile." and "1968 World of the Young Strategy." Mattel: Creating the Future of Play. < http://corporate.mattel.com/about-us/history/default.aspx > 3 April 2011.
10. .cit., "Mattel, Inc. - Company Profile."
11. .cit., "Mattel, Inc. - Company Profile."
12. E.M. Warburg, Pincus & Co. and Drexel Burnham Lambert.
13. Op.cit., "The 1980's."
14. .cit., "Mattel, Inc. - Company Profile."
15. Op.cit., "Mattel, Inc. - Company Profile."
16. "1998 Fisher-Price Dominates Infant Market." Mattel: Creating the Future of Play. < http://corporate.mattel.com/about-us/history/default.aspx > 6 April 2011.
17. Op.cit., "Mattel, Inc. - Company Profile." Figures for 1993, including Asia at 800 million, U.S. at 40 million, and Europe at 70 million.
18. "1997 Mattel's Global Manufacturing Principles." Mattel: Creating the Future of Play. < http://corporate.mattel.com/about-us/history/default.aspx > 6 April 2011.
19. "Mattel and Mattel Children's Foundation Jointly Announce $750,000 Donation to Proactively Fund Save the Children and the American Red Cross Disaster Response." Business Wire. < http://www.businesswire.com/news/home/20110128995172/ > 31 Jan. 2011.
20. "1998 Hot Wheels Brand Turns 30." Mattel: Creating the Future of Play. < http://corporate.mattel.com/about-us/history/default.aspx > 6 April 2011.
21. Op.cit., "Mattel, Inc. - Company Profile."
22. Op.cit., "Mattel and Mattel Children's Foundation."
23. Beginning in 1998, Mattel donated $25 million a year to support and add to the UCLA Children's Hospital that was renamed the Mattel Children's Hospital at UCLA. The addition was completed in 2004. "1998 $25 Million to UCLA Children's Hospital." Mattel: Creating the Future of Play. < http://corporate.mattel.com/about-us/history/default.aspx > 6 April 2011.