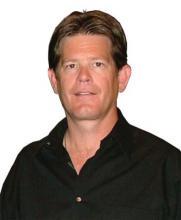 Passionate about children's play, playgrounds, and safety, Curtis Stoddard has a long history as a play advocate, playground contractor, and safety instructor. Curtis has assisted with forming playground standards and establishing contractor support through the National Playground Contractors Association Inc. (NPCAI), National Playground Safety Institute (NPSI), and ASTM International (ASTM). Over the years Curtis has founded several companies focusing on playground equipment and surfacing needs. With his vast experience in the playground industry, Curtis has expanded his reach to include the dissemination of play and playground information through several mediums including print and websites.
On playgrounds, Curtis has said there is "an underlying theme in all forms of play that I find reliably consistent: no matter how "grown-up" we become, playgrounds will always symbolize childhood, a return to what is good and right with one's world; a yearning and a freedom to explore, learn and understand."1
With experience in different kinds of construction, Curtis built his first playground in 1984 and then formed Quality Installations, Inc. to become a full time playground and recreational equipment contractor. Based in Salt Lake City, Utah, he expanded his services into Idaho and Nevada when he incorporated the company in 1987. The following year he co-founded a wood surfacing company, Sof'Fall Incorporated, to offer safety surfacing for the western United States. With a commitment for playground safety, Curtis became a Certified Playground Safety Inspector (CPSI) in 1995.
Sof'Fall expanded to offer safety surfacing nationwide in 1996. At the same time Quality Installations briefly joined forces with Progressive Installations, Inc. and expanded their services to the 13 Intermountain West and Southwestern states. Within the year, however, Curtis returned to contracting and installing playgrounds in Utah, Idaho, Montana, and Wyoming, and in 1998 he sold Sof'Fall.2
His passion for playground safety expanded further in 2000 with the creation of SLYDE, The Playground Hound, a children's playground safety awareness program which utilizes an oversized cartoon hound to teach safety issues on the playground. This program includes school curriculum, children's books, games, and supporting materials.3
After a dozen years as a playground contractor, Curtis recruited five other contractors and formed the National Playground Contractors Association (NPCA), a national trade organization that established and supported playground contracting as a viable and specialized industry. The NPCAI4 became an organization with group liability insurance, a playground construction school and training manual, a qualified contractor list, business discounts and supports, a networking and lead generation system, and both a quarterly magazine and a monthly newsletter. It was later renamed National Playground Contractors Association Inc. (NPCAI).
During that first decade, Curtis served on the Board of Trustees and twice as Chairman of the Board of NPCAI. In particular he created their magazine, The Playbook (1997), authored their construction training manual, Playground Construction School Course Manual (2005), and taught in the National Playground Construction School.
Based now in Ashton, Idaho, Curtis co-founded the Idaho Parks Incorporated playground supply and installation company in 2000. The following year in 2001, he created the concepts of the general playground industry publication Today's Playground (later renamed Play and Playground Magazine) for which he was a columnist.5 Continuing his national leadership, Curtis joined the ASTM F15 Consumer Products Committee in 2001 and the National Playground Safety Institute (NPSI) Executive Committee in 2002.
In 2005, Curtis was chosen to be on the U.S. advance team to provide playground relief following the tsunami in Sri Lanka and during their on-going civil war. Representing the NPCAI, he was part of the four man U.S. consultation team sent to evaluate and design 100 playgrounds in the tsunami affected areas.6 Of this experience he said, "The thrill of defying gravity while climbing and then giving in to it while sliding is the same great sensation no matter what side of the world you live on: top or bottom, east or west. Excitement and sensation are the common denominators with children all around the world when placed in a playground-type environment."7
Also in 2005, Curtis founded Picture Perfect Playgrounds Incorporated, a playground consultation and construction company which serves Idaho, Montana, Utah, and Wyoming.
Drawing on his 26 years in the industry on all levels of involvement, in 2009 he created Playground Professionals LLC (marketed as PGP), an Idaho Limited Liability Corporation, that provides play and playground information to the public, playground owners, and the playground industry.
In 2010 Play & Playground Encyclopedia, an online website, was launched. The encyclopedia has exclusively written listings on topics such as the history and philosophies of play, biographies of the play movement leaders, profiles of playground equipment and toy companies, explanation of safety and basic play terms, reviews of early and current play-related books and magazines, and listings on playground design companies and play supporting organizations.
In 2011 Play & Playground Encyclopedia was followed by two online directories: the Park and Recreation Equipment Directory, which is a comprehensive website of manufacturer links for park and recreation equipment, and the Local Playground Professionals Directory, which contains listings of sales representatives, playground contractors, landscape architects, and safety inspectors throughout the United States.
Launched in 2012, the Play and Playground News Center is an online play news magazine. News sections include: recently published news articles on play, playgrounds, projects, products, parks and recreation, people, press releases, health and safety, toys, and fundraising as well as opinion pieces and a calendar of events. The News Center also has exclusive content written by prominent leaders in the industry as regular monthly columnists. The original columnists for the News Center were Jay Beckwith, Butch DeFillippo, Mara Kaplan, Ken Kutska, Anne-Marie Spencer, and John Sutterby.
As a further commitment to the world of children's play and playgrounds, Curtis bought Playground Magazine in 2013, now renamed Play and Playground Magazine. Originally a print magazine, it is now digital and accessible online. The magazine is dedicated to highlighting the essence of play and the tools of play with an especially forward-thinking view of the trends and future of play for children.
In October of 2015, Curtis sold Playground Professionals to two of his employees, but retained Play & Playground Encyclopedia under his company, Picture Perfect Playgrounds.
1. Stoddard, Curtis. "The Symbolic Value of Playgrounds … Then and now." Today's Playground. March/April 2006: 11.
2. "Resume: Curtis L. Stoddard, CPSI." Records of Playground Professionals.
3. "Curtis Stoddard." Records of Playground Professionals.
4. Note: In 2003 the NPCA became the International Playground Contractor Association, known as NPCAI.
5. Op.cit., "Curtis Stoddard."
6. "Playground Relief." Today's Playground. July 2005: 12-15.
7. Stoddard, Curtis. "Changing the Face of Play in Sri Lanka." Today's Playground. July 2005:11.