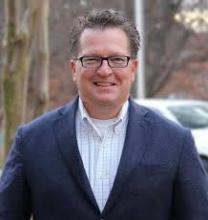 Tom Norquist graduated from Portland State University in 1982 with his Bachelor of Science degree in Finance/Law and Marketing. He was a sales manager for 12 years for Columbia Cascade, which is a recreational facilities and services industry. While at Cascade he helped to develop an above ground, modular wooden play structure and the playground systems, Timberform II and Pipeline.1
In 1993, he joined GameTime, a division of PlayCore, headquartered in Chattanooga, Tennessee, as the Senior Vice-President of Marketing and Sales. Throughout his career he has worked to raise the playground industry standards. He was a founding board member, past president, and current board member of the International Play Equipment Manufacturers Association (IPEMA) and has also been an active member of the ASTM International (ASTM).
Tom has served on the Advisory Board for the National Program for Playground Safety (NPPS) and the board of the National Playground Contractors Association Inc. (NPCAI). He is also on the Access Board of the Recreation Access Advisory Committee and Regulatory Negotiation meetings and is currently serving on the Access Board's on-line technical Assistance and Training for Play Area Accessibility.2 He has also actively participated in the U.S. Architectural and Transportation Barriers Compliance Board.
The Association for Childhood Education International (ACEI) recently published The Developmental Benefits of Playgrounds, and Tom Norquist wrote the forward for the book. This book is intended to promote research and experimentation through thoughtful consideration of alternative routes to designing playgrounds. Tom says that "A major key to safer yet more challenging equipment is promoting equipment design research that emphasizes both developmental and safety factors."3
Tom has written numerous articles about play and playground safety. He has also conducted seminars about Play Value around the world for the Americans with Disabilities Act (ADA). He was instrumental in bringing together GameTime and Kids Around the World, which is an organization that helps to bring children from all over the world new play opportunities that have never been on a modern playground.
In 2003, Tom, as part of the National Recreation and Park Association (NRPA) Technical Advisory Team traveled to Sri Lanka. The Advisory Team was made up of nationally recognized playground industry leaders, Monty Christiansen, Ken Kutska, and Curtis Stoddard. The Tsunami Relief Fund, which was funded by former presidents Bush and Clinton, donated $1 million to help fund the construction of the playgrounds. The Advisory Team, after viewing the devastation, met with local construction and building companies, and together they built 87 new playgrounds for the children of Sri Lanka.
Tom was honored with the Dr. Joe Frost National Play Advocacy Award in the spring of 2008.