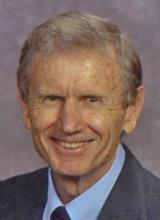 After more than 50 years of teaching, consulting, and writing about child development and play, Dr. Joe Frost was acknowledged as the contemporary father of play advocacy.
Dr. Frost's academic studies centered on child development and culminated in a Doctorate degree from the University of Arkansas. Beginning in 1965, he taught at Iowa State University as an Assistant Professor of Child Development for two years and then moved to the University of Texas. During his first ten years as a professor at ISU and UTA he published ten books on early childhood education, elementary education, and children in poverty. One of these books, The Disadvantaged Child, was recognized by Pi Lambda Theta as one of the outstanding education books of the year.1 With this recognition, Dr. Frost began lecturing throughout the United States about children and poverty.
Another one of these books was Early Childhood Education Rediscovered, which began Dr. Frost's recognition throughout the world. It was adopted by universities in more than twenty countries and was a most popular text in the United States.
After moving to the University of Texas in Austin in 1966, Dr. Frost became interested specifically in children's play and play spaces. In the 1970s, he went on to develop undergraduate and graduate courses on play, play environments, and play and child development. Dr. Frost initiated a research project on play and play environments that would span nearly 40 years, the longest running play and play environments research project in the nation. PhD students in The University of Texas at Austin Play and Playgrounds Research Project have observed children at play, designed and built innovative playgrounds, and written books, PhD dissertations, articles, and reports of their research. After retiring from UTA, Dr. Frost authored and co-authored six of these books and continued to oversee the play research program, write, lecture, and serve as President of the Lutheran Outdoor Ministry of Texas.
As Dr. Frost continued to teach and oversee graduate students in Austin, Texas, he was also lecturing and consulting in Asia, Europe, and North America on play, child development, and play environments. He consulted for the U.S. Department of Education, the U.S. Consumer Product Safety Commission, the U.S. Department of Justice, law firms in more than thirty states, professional organizations, corporations, and universities. 
Dr. Frost authored or co-authored 19 books, including several that were published in other languages. A History of Children's Play and Play Environments: Toward a Contemporary Child Saving Movement was published in 2009, and Play and Child Development (fourth edition, with Sue Wortham and Stuart Reifel), was published in 2011. He also published six volumes of articles, reports, and original papers.
In addition to his numerous published works, Dr. Frost collected books, periodicals, articles, research reports, television and radio broadcasts, abstracts, and monographs pertaining to play. He and his wife Betty donated this collection of over 500 bound volumes to the University of the Incarnate Word. Sponsored by the International Play Equipment Manufacturers Association (IPEMA), the Joe L. Frost Children's Play and Play Environments Research Collection was dedicated in 2004 and grew each year from Dr. Frost's continued collecting. The Frost Collection is catalogued online and therefore available throughout the world. Dr. Frost continued to search for rare volumes and secure new material on play for this collection.
As an expert on children and play, Dr. Frost served as president of The Association for Childhood Education International (ACEI) and The International Play Association, USA (IPA/USA). He also was on the IPEMA's Board of Advisors and the Voice of Play initiative.
After teaching for over thirty years, Dr. Frost received the Texas Educator of the Year award in 1989 from the Texas Association for the Education of Young Children. In 2000, he retired from active teaching and was selected Parker Centennial Professor Emeritus at the University of Texas. As such he continued to publish, consult, and direct graduate students in the University of Texas at Austin Play and Playgrounds Research Program.
In Dr. Frost's very active "retirement" he was awarded the IPA/USA Doctor of Play award in 2004. The following year he was given a Doctor of Humane Letters degree from the University of the Incarnate Word. And in 2006 he received the Patty Smith Hill Award from the Association for Childhood Education International. The Association of Children's Museums honored Dr. Frost with the Great Friend to Kids Award in 2008.2
Dr Frost was influential in the creation of the U.S. Play Coalition, serving as a steering committee member since the coalition's beginning in 2009. He served as moderator that year at the coalition's first conference – then called the Summit on the Value of Play –and was honorary chair for each successive play conference. The Joe L. Frost Award for Distinguished Research was created in his honor to be given annually in recognition of a body of exceptional research that has enhanced and expanded the study of play.3
Drawing on his lifetime of experiences, Dr. Frost summarized his perspective on play: "When I was a boy in the Ouachita Mountains of Arkansas, recess meant roaming through hills, woods, fields and creeks around the school, and we went out to play multiple times a day. Adult supervision was minimal, kids developed terrific motor skills and there were few serious injuries. We've complicated something so essentially innocent and straightforward—kids just need a safe setting where they can become strong and resilient and develop into thinkers, builders, creators and explorers."4
Dr. Frost passed away on February 17, 2020 in Austin, Texas.5
1. The Disadvantaged Child was co-edited with Glenn Hawkes.
2. "Dr. Joe Frost." University of the Incarnate Word. < http://www.utexas.edu/features/2007/playgrounds/index.html > 15 Aug. 2011.
3. Email from Stephanie Perler Garst, US Play Coalition, 20 Feb. 2020.
4. Randall, Kay. "Child's Play." University of Texas. < http://www.utexas.edu/features/2007/playgrounds/index.html > 9 Sep. 2010.
5. Obituary. Cook-Walden Funeral Home. < https://www.dignitymemorial.com/obituaries/austin-tx/joe-frost-9044662 > 21 Feb. 2020.