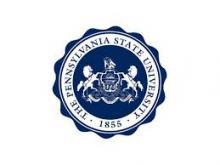 Penn State Playground Safety Conference 1995
The 1995 International Playground Safety Conference, held at Penn State University, was the first worldwide conference on this subject. The Conference Convener and Chair was Penn State University Professor Monty Christiansen, an international advocate for children's play. The conference was a continuing and distance educational program of Penn State University College of Health and Human Development, in cooperation with the National Playground Safety Institute (NPSI) and the National Recreation and Park Association (NRPA).
In a letter greeting the over two hundred attendees from 23 countries, President Bill Clinton wrote, "Children are our most sacred responsibility…I am pleased that concerned individuals from around the world are gathering…to focus on the issue of child safety."1
The Keynote Speaker, Ann Brown, Chairman of the U.S. Consumer Product Safety Commission (CPSC), urged a global approach to playground safety standards. Major speakers included Dr. Fran Wallach, Chair of the ASTM International (ASTM) standard writing committee for playground safety; Peter Heseltine, foremost authority on playground safety in the United Kingdom; Julian Richter from Germany, one of the most innovative playground designers in the world, and Texas Professor Joe Frost, an authority on the value of play in child development.
Other speakers reported on the status of playground safety in the United States, England, Denmark, France, Canada, New Zealand, Greece, Japan, and the Netherlands. These are the countries that have taken the lead in the development of playground safety. Reports were also provided on playground injury causes, surfacing, maintenance, supervision, inspections, risk management, litigation, and design.
The main focus of the conference sessions was:
Comparative presentations of safety national standards and how to create and administer them
Infrastructure of the playground – including child development, play value, surfacing, and behavior considerations
Consequences of the setting – examining causation, safety accident, and injury data
Design, maintenance, inspection training, and supervision of playgrounds2
As a result of this conference, the Japan Playground Safety Network, modeled after the National Playground Safety Institute (NPSI), was created; a Euro-American playground safety program was established by Playright of Hong Kong; and at the following World Congress of the International Play Association, held in Finland, the importance of safe play environments was recognized.
Penn State Playground Safety Conference 1999
Playground Safety – An International Conference was held August 18-21, 1999, at Penn State University, University Park, Pennsylvania. The goal of this conference was to bring together the leading managers, scholars, planners, government, and industry decision makers, advocates and specialists of playground safety from around the world. The 150 attendees traveled from 18 different countries. They were charged with reviewing the present status of national and multinational playground safety standards and to develop compatible change strategies for the future.
The conference objectives were to explore potential resolutions of issues related to children's play and playground safety in school settings, in pre-school and childcare facilities, commercial enterprises, and the public sector.
The Conference Chairman was Monty Christiansen, a recognized champion of safety in the playground. There were five Distinguished Keynote Presenters:
Dr. Fran Wallach (ASTM of the USA)
Dr. Debra Tinsworth (CPSC of the USA)
Prue Walsh (childcare safety practitioner of Australia)
Dr. Joanne Vincenten (ACICR of Canada)
Wolfgang Kreinberg (TÜV of Germany)
This conference was a continuing and distance educational program of Penn State University College of Health and Human Development. There were thirteen invited papers by presenters representing:
ASTM International (ASTM)
KidSafe of Australia
McDonald Play Centers
National Playground Safety Institute (NPSI)
Playground Safety Institute of Canada
Playground Safety Network of Japan
Royal Society for the Prevention of Accidents (United Kingdom)
Standards Australia
United States Architectural and Transportation Barriers Compliance Board
U.S. Consumer Product Safety Commission (CPSC)
Walt Disney Enterprises
There were an additional 27 juried presenters chosen by an international jury with the author's name obscured.3