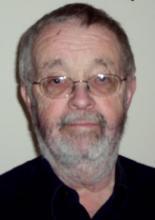 Peter Heseltine is a playground health and safety consultant and playground industry author in the United Kingdom. He began as a Playworker and a Community Play Development Officer for local government. From there he became a Regional Play Adviser for a national charity and then the editor of UK's first play magazine, Play Times.1
As a writer Peter has authored or co-authored numerous playground publications, such as Playgrounds: the Planning, Design and Installation of Play Environments (1987), Playground Design for Local Communities (1989), and Playground Development Guidelines (1998).2 He was also publications officer for the temporary government agency, Play Board.
For the National Playing Fields Association (NPFA) Peter was Play Officer and then became the General Manager of NPFA Playground Services Ltd. The NPFA, now known as the Fields of Trust (FIT), is active in "protecting and improving outdoor sports and play spaces."3 For some years NPFA was the major British play organization employing a dozen or so staff.
Peter formed a consulting company, Playground Management Services, and was a Playground Safety Consultant for the Royal Society for the Prevention of Accidents (RoSPA) for 15 years. He offered inspections, education and information, legal consulting, and quality control services to government, commercial outdoor playground operators and indoor soft-play facility providers.4 He developed a service of fifteen people.
During this time Peter was a member of the British Standards Institute (BSI) Technical Committee SW/65 on playground equipment standards.5 He served as Chair of the WG/3 Committee for PAS 35 involving Wheeled Sports Areas, as a member of the European Standards Committee for Wheeled Sports Areas, and as a member of the European Barrier Free Play Committee.6
After working with RoSPA, Peter retired and became part of The Play Inspection Company that provides play space inspection, training, and legal services. He was the Technical Director and a founding Board Member of the Register of Play Inspectors International (RPII), the British Safety Inspectors examination organization. And up until 2002, Peter was Vice President of the International Play Association World (IPA).
Peter is listed on the Law Society list as an expert witness on children's playground injuries and has provided expertise in more than 500 legal claims.7
1. "CV – Peter Heseltine." Private correspondence to Playground Professionals. 9 Sep. 2011.
2. "Mr. Peter Heseltine." Expert Search. < http://www.expertsearch.co.uk/cgi-bin/find_expert?2435 > 18 Sep. 2011.
3. "History." Fields In Trust (FIT). < http://www.fieldsintrust.org/index.php?option=com_content&view=article&id=69&Itemid=78 > 18 Sep. 2011.
4. Op.cit., "CV – Peter Heseltine."
5. Op.cit., "Mr. Peter Heseltine."
6. Op.cit., "CV – Peter Heseltine."
7. Op.cit., "CV – Peter Heseltine."