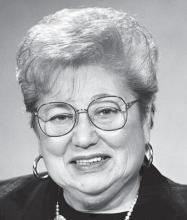 Who is Fran Wallach?
Fran Wallach (Frances) began her landmark career in the recreation industry as a volunteer in the Oceanside New York School District Recreation Department. Married to Attorney Gil Wallach and the mother of three young children, she moved on from her volunteer work and began working with the Nassau County (NY) Parks and Recreation Department as the Superintendent for Program Development. She already had a Bachelor's Degree in Drama from Brooklyn College, to which she added a Master's Degree in Recreation Administration and then a Doctorate degree in Applied Human Development, Leisure Education and Gerontology, both from Columbia University.
Beginning in 1971, Fran became a consultant to the New York City Department of Recreation and over the years, designed procedures, programs, projects, management systems, and trainings, including the set up of the volunteer program, coordination of recreation services, and the Young Adult Conservation Corps program training and training manual.
In 1973, Fran began her own consulting company, Total Recreation Management Services, Inc. She initially consulted with seven nursing homes in the Nassau County cities of Bellmore, Glen Cove, Long Beach, Hempstead, and Franklin Square about their therapeutic activities. As her clientele list and reputation grew, she went on to consult with cities, towns, counties, clubs, commissions, and states in her many areas of expertise.
Fran's consulting work reflected her interest in the elderly population as did her Doctorate Degree in Leisure Education and Gerontology from Columbia University. She also became a certified Leisure Professional and a Leisure Education Program instructor at the Teachers College of Columbia University. She was an accredited Master Therapeutic Recreation Specialist (NTRS) and an accredited Therapeutic Recreation Consultant.
As a leisure professional, some of the organizations she was involved with are the National Recreation and Park Association, American Alliance for Health, Physical Education, Recreation and Dance (AAHPERD), National Council on Aging, and the National Council of Therapy through Horticulture. Frances also served as the United Nation's Liaison for the World Leisure and Recreation Association (WLRA).
Within the National Recreation and Park Association (NRPA), Fran was on the Program Steering Committee, the Committee on Women and Minority Affairs, The Resort and Commercial Branch, the American Parks and Recreation Branch, and the Therapeutic Recreation Branch. In 1976, she was recognized by the South Connecticut State College, at the NRPA Boston Congress, for her pioneering work in mobile recreation. She was a NRPA Certified Park and Recreation Professional (CPRP) and a guest editor of their magazine Parks and Recreation, for the April "Playground" edition for several years. Fran was a prolific writer and speaker and published numerous articles, co-authored books, and was interviewed in media reports on leisure, recreation, and playground safety.
Fran was also a Certified Recreation and Parks Professional with the NY State Recreation and Park Society and was awarded their Professional Accomplishment Award in 1977. That was also the year she was their State Conference Program Chairman. She was a past chair of the Professional Certification and Development Board. In 1981-82, she was the organization's President. As a contributor to the advancement of the Recreation Movement on the Local, State and National levels, she was recognized by being inducted into the State Society's Hall of Fame posthumously in 2009. She was also inducted into the National Recreation and Park Association Recreation and Park Hall of Fame in 2013.
As an educator in the recreation field, Fran taught at St. Joseph's College in Brentwood, New York, Columbia University, and at Lehman College. She was also an adjunct professor at New York University and Fairleigh Dickenson University. Fran was an evaluator for the Empire State College system throughout New York State and assisted in establishing curriculum, core course, and departments in Recreation, Drama, and Music. She was a member of the Society of Professional Recreation Educators.
In the early 1980's, Fran was on the new Safety Standards Panel of the U.S. Consumer Products Safety Commission (CPSC) and was key in the development of their safety guidelines. She was also a Certified Safety and Health Manager through the Institute for Safety and Health Management (ISHM).
Fran was a great advocate for accessibility. She was a member of The Presidents Council for Employment of Persons with Disabilities, a member of the Access Board's Advisory Committee on Accessibility, and a member of the Advisory Board for Boundless Playgrounds. In 1979 to 1981, she was a member of the Governor's task force and a consultant to the New York State Office of Parks, Recreation and Historic Preservation for the "Playground for All Children" project.
By 1988, as president of Total Recreation Management Services, she was consulting with the leading park and playground equipment and surfacing manufacturers concerning safety, product development, and marketing. She became the chair of the ASTM International (ASTM) new Sub-Committee to create safety standards for public playground equipment (F1487). She remained the chair of the Public Playground Committee for the next 18 years and saw these safety standards established nationwide.
She also assisted in writing the ASTM Standards for Residential Playground Equipment (F1148), the Specifications for Soft Contained Play Equipment (F1918), the Specifications for Play Equipment for Children Under Two (F2373), the Specifications for Impact Attenuation of Surfacing (F 1292), the Determination of Accessibility of Surfacing (F1951), and specifications for several other related areas.
Her excellent leadership of the 177 member public playground sub-committee was acknowledged with the 2000 ASTM Award of Merit, and she was given the title of Fellow, the ASTM's highest honor. In 2006, after retiring due to health restrictions, Fran was honored with the ASTM Margaret Dana Award for her contributions to the advancement of voluntary standards for consumer safety products.
In 1990, Fran, Ken Kutska, and Monty Christiansen convinced NRPA Executive Director Dean Tice to allow a two-day pre-congress playground safety institute before the 1991 NRPA Congress. The resulting successful safety institute became the National Playground Safety Institute (NPSI) under the NRPA. Fran was a founding member of the NPSI Executive Board and served continuously on the board until her death in 2008. She was also a NPSI Certified Playground Safety Inspector (CPSI). In 2007 she was honored with NPSI's highest award: the Distinguished Fellow Award.
In 2002, the National Program for Playground Safety (NPPS) gave Fran their very first Ahrens Playground Advocate of the Year Award. After working over thirty years for safe play spaces and equipment for children, it is fitting that Fran, who is known as "the mother of playground safety," would be so honored.1 She also served on the Board of the NPPS.
Fran was a great believer in helping others. In the early days of her business, she spent quite a bit of time traveling the northeast providing training for agencies and schools on recreation and troubled youth. She also had a firm commitment to mentoring others in the recreation field throughout her career.
In her own words, Fran reflected on the role of recreation and safety, "As a direct survivor of the September 11th disaster, I saw, firsthand, the terrible after-effects on the surviving children; and today I see the care and attention that these children require to regain their normal youthful outlook and growth. Critical to this recovery has been the availability of recreation and places to play . . . If children are our future and will direct our future, we must protect them until their future arrives. Making our playgrounds safer is not a 'sissy' thing to do, but a true investment in tomorrow for our entire population."2
1. "Loss of a Leader." National Program for Playground Safety. University of Northern Iowa. < http://www.uni.edu/playground/newsletters/2008_winter.pdf > 25 Aug. 2010.
2. "National Playground Safety Week - 2002 Advocate of the Year." National Program for Playground Safety. University of Northern Iowa. < http://www.uni.edu/playground/safetyweek/awards/ahrens/2002.htm > 25 Aug. 2010.