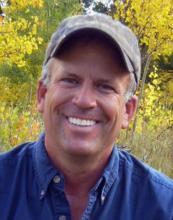 Tom Peeples, a consultant on playground design and safety issues, has assisted in developing and promoting playground safety standards through his involvement with ASTM International (ASTM), the National Playground Contractors Association Inc. (NPCAI), and the National Recreation and Park Association (NRPA).
His experience with parks and playgrounds began in 1979 when he started working for the City of Boulder Parks and Recreation/Water Department. With duties concerning maintenance of city parks and playgrounds, water lines, and sewer lines, Tom gained valuable experience in all aspects of park and playground construction, installation, inspection, and maintenance.1
Beginning in the late 1980s, Tom began focusing on playground safety under the instruction of Fran Wallach, MaryLou Iverson, and Monty Christiansen. He attended the National Recreation and Park Association Park Planning and Maintenance School in Colorado Springs, Colorado, where he earned the Special Training Certificate in 1990, a diploma in 1992, and a Graduates Institute Certification in 1993.
Tom has attended nearly every annual NRPA Risk Management and Safety School since 1988. He also graduated from the NRPA National Playground Safety Institute (NPSI) Certification Course in 1991. Beginning in 1994, Tom qualified as a Certified Playground Safety Inspector (CPSI) and has maintained both of these certificates. He has also served on the NRPA CPSI Exam Development Committee.
Over the 30 years that Tom worked for the City of Boulder Parks and Recreation Department, he created, implemented, and managed safety inspections and maintenance programs, such as the nationally recognized Comprehensive Park and Playground Audit Checklists and Safety Programs. His experience included parks, playgrounds, athletic courts, skate parks, and risk management. He also received safety training concerning boating, CPR, and hazardous materials.
In 2010, Tom attended the NPCAI Playground Construction School and was accredited as a playground installer. He serves on the Board of the NPCAI as well as on several ASTM playground subcommittees.
Tom retired from the City of Boulder in 2010 and created Peeples Playground Safety Consulting to assist risk management departments, attorneys, contractors and installers, vendors and manufacturers, and the general public on matters concerning parks, playgrounds, and skate parks. He is joined by MaryLou Iverson, an independent associate and an international risk consultant for children's play spaces.2
Tom believes that, "Children are our future and that without play – safe play – our society could become one of increased mischief and vandalism; lacking in the creativity and imagination that has become the cornerstone of its greatness."3
1. Private correspondence from Tom Peeples to Playground Professionals. 12 Sep. 2011.
2. "Playground Safety Consulting." Playground Safety Consulting. < http://www.playgroundsafetyconsulting.com/welcome/index.php?option=com_content&view=article&id=1&Itemid=2 > 1 Sep. 2011.
3. Op.cit., Private correspondence from Tom Peeples to Playground Professionals.