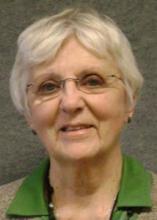 MaryLou Iverson formed The Iverson Associates in 1990 to provide risk consulting for playgrounds and play spaces. With a degree in Recreation Administration from Michigan State University and 20 years' experience as Director of Parks and Recreation for cities in three different states, MaryLou, through The Iverson Associates, offers audits, inspections, staff trainings, design review, and project management.1
As a consultant to schools, municipalities, amusement parks, family fun centers, fast food restaurants, churches, housing developments, attorneys, and playground manufacturers, MaryLou operates on a project by project basis as an industry expert. Having a depth of experience with the National Recreation and Park Association (NRPA), the National Playground Contractors Association Inc. (NPCAI), the Amusement Industry Manufacturers and Suppliers International (AIMS), the International Association of Amusement Parks and Attractions (IAAPA), and the ASTM International (ASTM), MaryLou is able to recruit the top experts that are needed for any specific project.
MaryLou has been a member of ASTM International since 1998 and is co-chairperson of the F15.36 committee on Contained Play and is Chairperson of the Soft Foam Climbers Safety proposed standard. She is also a member of other continuing development committees for playground and surfacing standards.2
For 20 years The Iverson Associates have been consulting on international play area projects. For a brief period in 2009, MaryLou formed The Iverson Group that included Tom Peeples with his 30 years of experience in the playground field. Tom serves on several ASTM playground committees and the NRPA Certified Playground Safety Inspector (CPSI) exam development committee. He has developed nationally recognized park and playground safety audit checklists. He also has experience in graffiti prevention and removal, skate park inspections and maintenance, informational and regulatory signage, and all aspects of the planning and design of play spaces. Though the Iverson Group lasted only one year, MaryLou's collaboration with Tom continues as they assist each other on projects.
During these 20 years, MaryLou founded the NRPA Park Planning and Maintenance and Resource School and co-founded the NRPA Risk Management School that was held in Colorado Springs, Colorado. She was a member of the Executive Committee of the NRPA National Playground Safety Institute (NPSI) until it disbanded and remains an instructor in their Certified Playground Safety Instructor Course and Certification Program and serves on NRPA's CPSI committees. She is also on the Board of the International Playground Safety Institute and is an instructor in their Playground Contractors School. MaryLou also developed a Play Area Training Course based on ASTM Standards for the Amusement Industry Manufacturers and Suppliers International.
MaryLou's association with both the AIMS and the IAAPA of the amusement park industry led to being on the initial Board of Directors of the Faith Based Amusement Association (FBAA) that organized in 2006. She is also a frequent seminar presenter, trainer, and writer concerning the safety of play spaces.
MaryLou's father, Arch Flannery, was the Director of Parks and Recreation in Battle Creek, Michigan for over 50 years. She saw firsthand his passion for safe parks and play areas, including his involvement on various NRPA committees.3 Now based in Kingston, Washington, she continues to follow in and expand his passion in consulting for amusement parks, fast food restaurants, municipal governments, and manufacturers on equipment and play spaces worldwide.