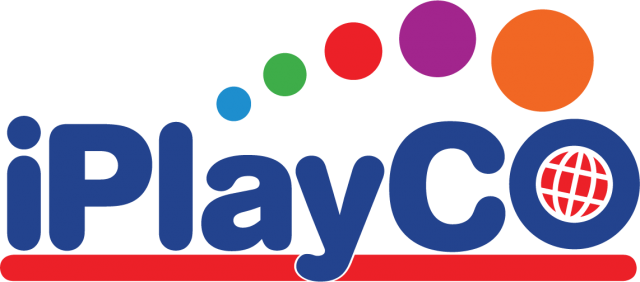 A manufacturer of play structures, iPlayCO is a subsidiary of Iplayco Corporation Ltd. and is headquartered in Langley, British Columbia, Canada. Their manufacturing plant produces custom-designed indoor play structures, which are installed worldwide in family entertainment centers, theme parks, fitness clubs, day care centers, restaurants, museums, zoos, hotels, resorts, shopping malls, municipalities, and not for profit organizations."Corporate Profile." iPlayCO. < https://www.iplayco.com/Corporate-Profile > 10 Jan. 2019.
With many years of experience in designing, manufacturing, and installing indoor playground equipment and interactive events, Scott Forbes joined forces with Franco Aquila to establish the International Play Company, Inc. in 1999, now called iPlayCO. Within 20 years, iPlayCO has sold over 3,000 playgrounds to over 60 countries worldwide.Kuryliw, Kathleen. Personal correspondence received via email 9 Jan. 2019.
With years of designing "out of the box," iPlayCO offers play space designs that include products, such as grid enclosed decks, slides, tunnels, interactive lighted floor games, moonwalk climbs, climbing nets, climbing walls, mazes, laser tag arenas, ball shooting games, giant ball obstacle courses, ball pits, towers, and 3D indoor mini golf. Their Air Trek obstacle courses utilize a safety harness and elevated challenges, such as tightropes, spinning bridges, and rope walkways without a net underneath. For young children, IPlayCO offers Tuff Stuff, a variety of soft structures made of soft foam ideal for indoor play areas and swimming pools.iPlayCO. < https://www.iplayco.com/ > 10 Jan. 2019.
As a custom manufacturer, iPlayCO focuses on themes to define the play space. They take customers through defining the conceptual design for specific age groups and choosing the thematic characters, branding, colors, and specific features. Their Family Entertainment Center, called The Great Escape, is a training center used for research and development purposes and for training operators of centers to help them determine which products to use in their centers."FEC Training Center Owned By iPlayCO." iPlayCO. < https://www.iplayco.com/FEC-Training-Center > 10 Jan. 2019.
In 2002, iPlayCO received the Business of the Year award from the Greater Langley Chamber of Commerce, and in 2014, the government of British Columbia recognized iPlayCO with the BC Export Award for Manufactured Products."Langley's Iplayco builds fun into B.C.'s export reach." British Columbia News. < https://news.gov.bc.ca/releases/2015MIT0058-002150 > 10 Jan. 2019. One of their customers, Billy Beez, earned the Guinness World Record for the "Largest Softplay Centre in the World" with the indoor playground structure designed, manufactured, and installed by iPlayCO in 2013."Largest soft-play area: Iplayco breaks Guinness world record." World Record Academy. < https://www.worldrecordacademy.com/biggest/largest_soft-play_area_Iplayco_breaks_Guinness_world_record_213497.html > 10 Jan. 2019.
All of iPlayCO designs conform to the guidelines for playground safety as set forth by ASTM International (ASTM), Americans With Disabilities Act (ADA), Canadian Standards Association (CSA), TUV SUD America, Standard Safety Performance Specifications for Soft Contained Play Equipment (F1918-98), U.S. Consumer Product Safety Commission Guidelines, Royal Society for the Prevention of Accidents (RoSPA), and Canadian Parks and Recreation Association (CPRA). Their employees have been certified as CPRA Certified Safety Inspectors.
iPlayCO is a member of several industry associations including:
ICSC (International Council Shopping Centers)
TEA (The Themed Entertainment Association)
AZA (Association of Zoos & Aquariums)
IHRSA (International Health, Racquet & Sports Club Association)
RSA (Roller Skating Association)
CPRA (Canadian Parks & Recreation Association)Op cit., "Corporate Profile."