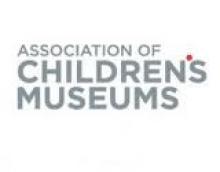 The Association of Children's Museums began in 1962 as the American Association of Youth Museums (AAYM), an informal gathering of directors of children's museums who met to discuss their common purposes, problems, and issues.1
A decade later, the AAYM began electing officers and taking minutes while continuing to support each other in the rapidly growing field of children's museums. Their accomplishments included the 1981 publishing of Museums, Magic and Children Youth Education in Museums, written by Bonnie Pittman-Gelles, who would later become the director of the Bay Area Discovery Museum in San Francisco.2
Five years later at their annual meeting held in the historic Brooklyn Children's Museum, they decided to actively provide leadership, support, and technical assistance for the emerging children's museums, both nationally and internationally. With this commitment, they opened their membership to museums, museum consultants and staff, students, academic professionals, and corporate supporters. They also began publishing the quarterly journal, Hand to Hand, hired a part-time director, established the annual Great Friend to Kids Awards, and changed their name to the Association of Youth Museums (AYM).
In 1991, with a grant from the Institute of Museum Services, the AYM published The Professional Practices for Children's Museums, which the American Association of Museums (AAM) currently uses as the standard for children's museum accreditation.3 With the backing of the Knight Foundation, in 1994 the AYM moved their headquarters to Washington, D.C. and hired Janet Rice Elman as executive director.
Now known as the Association of Children's Museums (ACM), they view children's museums as an "essential community resource where play inspires creativity and lifelong learning."4 Among their core values are the values of inclusiveness, innovation, and lifelong learning, creativity, and the power of play. With the attitude of "Please Touch!" the Association of Children's Museums encourages interactive museums where children learn through play, signs are in multiple languages, materials are scaled to children's sizes, and activities are accessible for children of all abilities.5
The Great Friend to Kids Award, which was initiated in 1991, has honored individuals or institutions who have significantly contributed to the education of children, the redefining of the needs of children, or the improvement of the lives of children. In 2008, they honored Dr. Joe Frost for his more than 30 years of work on early childhood development and children's play environments, his many books, articles, and papers concerning play and play spaces, and his international leadership in childhood education.6
Children's museums are one of the fastest growing cultural sectors in the United States and are considered leaders in the informal learning community. On the horizon, ACM has identified five areas - Community, Design, Collaboration, Change, and Sustainability - that will fundamentally impact children's museums and the families they serve. In 2012, ACM launched a three-year project, Reimagining Children's Museums to explore what it means to experience a children's museum in the 21st century. The three-year leadership project is supported by MetLife Foundation. The Project will result in highlighting community collaboration models, providing guidance on how to positively impact children's health and education, and offering museums design ideas as springboards for innovation.7
1. "History: Evolution of the American Association of Youth Museums (AAYM) to the Association of Children's Museums (ACM)." Association of Children's Museums. < http://www.childrensmuseums.org/about/history.htm > 29 June 2011.
2. Sheets, Hilarie M. "In Dallas, the Art is Only Part of the Show." New York Times. March 18, 2010. Museums Special Section. < http://www.nytimes.com/2010/03/18/arts/artsspecial/18BONNIE.html > 10 July 2011.
3. Op.cit., "History."
4. "Strategic Framework 2011-2015." Association of Children's Museums. < http://www.childrensmuseums.org/about/strategic.htm > 30 June 2011.
5. "Why Visit a Children's Museum?" Association of Children's Museums. < http://www.childrensmuseums.org/visit/why_visit.htm > 30 June 2011.
6. "Great Friend to Kids Award Recipient Profiles." Association of Children's Museums. < http://www.childrensmuseums.org/docs/award%20summaries/GreatFriendToKidsAwardProfiles.pdf > 30 June 2011.
7. Kopasz, Diane. Personal correspondence to Playground Professionals. 15 June 2012.