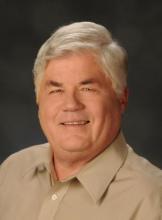 David Spease is a landscape architect, contractor, playground safety instructor and inspector, teacher, lecturer, and CEO of Safeplay by Design, Inc. He believes that "children should be able to play for the fun of it without thinking about hazards." Realizing that children learn by taking risks, his goal is to "minimize hazards so that the children can enjoy the risks."1
David's educational experience includes earning his Associate of Arts degree in Ornamental Horticulture from Bakersfield College in 1964 and his Bachelor of Science degree in Landscape Architecture at California State Polytechnic University Pomona in 1968.
David worked for the San Bernardino County Regional Parks Department as a park planning aide supervising park design and construction while in school. He then worked for two years with the California Department of Transportation in Sacramento as an Assistant Landscape Architect designing freeway landscapes and roadside rest stops.
In 1970 he began working for the City of Sacramento Department of Parks and Recreation as an Associate Landscape Architect. Over the next 32 years until 2002, David was involved with city wide planning of parks and saw over 170 parks created as well as a zoo project, golf course, and a marina and off road bike trail. He also was involved with numerous ordinances concerning fees, water conservation, fences, and parking lot shade.
As the ADA Compliance officer for Sacramento and the Park Safety Coordinator, he was an expert witness concerning sports field injuries, play area injuries, and general park injuries. He has continued to testify on behalf of school districts, park districts, and private clients.
Since 1971 David has been a California State Registered Landscape Architect and been involved in the American Society of Landscape Architects, Central Valley Chapter. He has served in that chapter as secretary, treasurer, vice-president, president, and for 8 years as the delegate to the California Council of Landscape Architects.
For 12 years (1968-1980) David was an associate member of the California Landscape Contractors Association. Ten of those years he was the liaison with the American Society of Landscape Architects and also served on the Legislative Committee.
During this time he was also in the California Council of Landscape Architects (1970-1980). Again he was a liaison for 10 years but this time with the California Landscape Contractors Association, thus providing correlation between all three professional organizations.
Starting in 1975 David formed his own company: David Spease, Landscape Architect. As sole proprietor he did park and school designs as well as renovation design projects for parks, schools, and government agencies. This involved project management and playground and landscape plan reviews.
In 1988 he became a partner in S & J Construction where he maintained a California State Contractors License. He then formed Spease Construction in 2000, his designing and building company, where he built complete parks including parking lots and street improvements.
David became a Certified Playground Safety Inspector (CPSI) in 1997 through the National Recreation and Park Association (NRPA) and the National Playground Safety Institute (NPSI). During this time he was also on the California Parks and Recreation Society's Playground Safety Task Force, a legislative committee that assisted in revising the California Playground Safety Regulations of 2000. He was a CPSI instructor for five years.
By 2003 David joined ASTM International and has been a member of 4 subcommittees including Playground Equipment for Public Use, Home Playground Equipment, Play Equipment for Children 6 Months through 23 Months, and Playground Surfacing. In 2006 he also became a Certified Early Childhood Outdoor Play Inspector.
Shortly after becoming involved with the ASTM committees, in July 2004 David incorporated his company under the name of Safeplay by Design, Inc. to reflect his commitment to safely designed play spaces, safety inspections and trainings, impact testing, and synthetic sports field testing.2 Besides designing playgrounds and playground renovations, providing construction management for parks and similar projects, and performing safety inspections, his company also consults on safety and ADA compliance issues for governmental and commercial entities.
Also in 2004, David joined the National Recreation and Park Association and National Playground Safety Institute. Two years later he was nominated to be on the Executive Committee and has served on the Curriculum Committee, the Marketing Committee, and the Long Range/Strategic Planning/Budget Committee. He is also a member of the National Playground Contractors Association Inc. (NPCAI), the National Association for the Education of Young Children (NAEYC), and the International Play Equipment Manufacturers Association (IPEMA). In 2013, David was appointed to serve on the IPEMA Surfacing Certification Committee.
His wide range of experience has made him a valued lecturer at the Sacramento City College and the University of Davis on Park Design Administration as well as state and regional conferences. Additionally he has taught University of California Extension Courses on the California Environmental Quality Act and the National Environmental Protection Act.