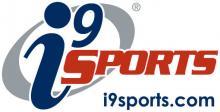 A fast growing youth sports franchise, i9 Sports offers youth sports leagues, camps, clinics, and after school programs for children ages 3-14. The company name is based on its nine core principles: Imaginative, Innovative, Interactive, Integrity, Impassioned, Inspirational, Instructional, Insightful, and Inclusive. i9 Sports promotes "having fun, playing safe, and getting active in a healthy competitive environment while rewarding the value of good sportsmanship, leadership, and teamwork skills."1
Founder/CEO Frank V. Fiume Jr. was a player-manager of an amateur slo-pitch softball team in Long Island, New York. Frustrated with the unorganized softball establishment, he formed a league of his own with 35 teams as the Amateur Ballplayers Association (ABA Sports) in 1995. The following year he moved to Brandon, Florida and continued to form ABA adult leagues in both Florida and New York.
Within a few years, Frank turned his attention to the needs of youth sports, and in 1998 he formed his first youth flag football program in Florida with 100 children. The word spread and the next year he had 600 children wanting to sign up.2 What Frank offered was a no tryout or draft enrollment process where any child who was interested was welcomed and given equal playing time. The fees included all the sport and uniform costs, so that the parents could be in the stands cheering on their athletes instead of volunteering or fund raising. A website with schedules, announcements, and interactions between players and coaches created clarity, convenience, and a supportive community.
Building on this success, Frank added other sports, such as soccer, basketball, and cheerleading in the Tampa Bay area of Florida. He also continued to build the leagues in Long Island until in 2003 there were more than 930 teams and 12,000 athletes.
Meanwhile in 2000, he left his career in medical sales and focused solely on spreading amateur sports leagues for adults and children. Frank began by forming i9 Sports in July of 2002, developing "Franchise Manager" software, setting up the i9 website, and then officially launching the company in October 2003.3 With such preparation, Frank was able to set up 10 franchise units the first two months in locations, such as Dallas/Ft. Worth, Philadelphia, and Queens, New York City. After 4 years there were 85 i9 Sports franchises in 28 states spanning from New York to Hawaii.4 In 2012, i9 Sports shifted its focus exclusively to youth sports and had over 500,000 members and 275 locations nationwide.
Realizing that there were families who could not afford the i9 fees, Frank formed the nonprofit i9 Sports Association in 2006. Through grants to cover the sports fees, the Association is helping "as many kids as possible (to) have the chance to benefit from the life lessons learned from playing organized sports."5 In the first five years the Association awarded 500 grants for fees and thus enabled 500 children and their families to benefit from i9 Sport leagues.
Brian Sanders, a former consultant for i9 Sports, joined the company in 2008 to manage the day-to-day operations as Chief Operating Officer. This allowed Frank to further develop the company nationally.
Believing that the prevalent "hyper-competition level is hurting youth sports,"6 i9 Sports has focused on an organized sport experience that is fun and safe, includes every child, teaches teamwork, develops character, and celebrates good sportsmanship. They continue to not require tryouts or drafts, parental volunteering or fund raising, or extra practices during the week. All coaches have a background check and all parents sign a pledge to "promote a positive environment and healthy competition."7
Believing that "participation in organized youth sports builds self-esteem, teaches a child about commitment and about the benefits of hard work, develops problem solving skills and time management skills, and promotes health and fitness,"8 i9 Sports' approach to amateur sport leagues is seeking to "redefine" youth sports in America by "putting FUN back in youth sports."9
1. "What is i9 Sports." i9 Sports. < http://www.i9sports.com/corporate/InfoReader.aspx?old=89#what_is_i9_sports > 18 Jan. 2012.
2. "How I … Tackled Flag Football." Wall Street Journal. February 4, 2010. < http://online.wsj.com/article/SB10001424052748704259304575043632532123208.html?mod=WSJ_Small%20Busin > 18 Jan. 2012.
3. "Welcome to the Big Leagues: i9 Sports at-a-glance." Small Business Opportunities Magazine. Nov. 2004. < http://www.sbomag.com/articals/SBO/2004/1104.big.html > 18 Jan. 2012.
4. Hinman, Michael. "i9 Sports hits a home run with national franchises." Tampa Bay Business Journal. April 23, 2007. < http://www.bizjournals.com/tampabay/stories/2007/04/23/smallb1.html?page=all > 18 Jan. 2012.
5. "i9 Sports Association Awards 500th Grant." i9 Sports. Press release November 9, 2011. < http://www.i9sports.com/corporate/NationalNews.aspx?old=211 > 18 Jan. 2012.
6. Cronan, Carl. "For Love and Profit." Gulf Coast Business Review. October 1, 2010. < http://www.review.net/section/detail/10-1-2010-for-love-and-profit/ > 18 Jan. 2012.
7. "Our Core Principles." i9 Sports. < http://www.i9sports.com/corporate/AboutUs.aspx?oid=91 > 18 Jan. 2012.
8. "i9 Sports Association Awards 500th Grant Giving Disadvantaged Children the Chance to Play." i9 Sports Association. < http://i9sa.org/news-102010.html > 18 Jan. 2012.
9. "Welcome." i9 Sports. < http://www.i9sports.com/Welcome.aspx > 1 June 2012.