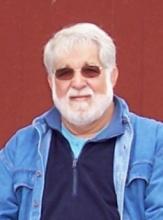 Steven S. Plumb is an instructor and consultant for park maintenance and playground safety issues. For forty years he has been active in designing, installing, operating, and maintaining public playgrounds as well as teaching and consulting concerning playground safety and maintenance.
After earning a Bachelor of Science degree in Outdoor Recreation in 1968 from Colorado State University, Steve earned a Master's degree from Penn State University in Recreation Administration with associated minors in geography and landscape architecture in 1972. That same year he began to work at the Glenview Park District in Glenview, Illinois as Superintendent of Parks and Planning. Steve coordinated the park maintenance operation as well as supervised the swimming pools, environmental education center, and assisted in developing the indoor ice and tennis centers. He assisted in the acquisition and development of as well as developed conservation easement policies for "The Grove," an historical and environmental center.
While at Glenview, Steve became involved with the Illinois Park and Recreation Association (IPRA). Beginning in 1976 and over the next twelve years he was Chairman of the IPRA Cooperative Purchasing program. In 1977, Steve was named the "Man of the Year" by the IPRA Park & Natural Resources Management Section. He continued to be involved in the Park & Natural Resources Management Section and was elected Treasurer in 1978 and then Director in 1980.
After seven years in Glenview, Steve became Director of Park Services at the Elmhurst Park District in Elmhurst, Illinois. At Elmhurst, Steve coordinated recreation programs and special events, developed and implemented community interest surveys, developed intergovernmental agreements, coordinated safety and ADA functions, and reorganized their maintenance operations including refining and implementing a computerized Park Maintenance Management System. Some specific programs which he managed were the development and restoration of the Elmhurst Great Western Prairie, the coordination of the 38 mile Salt Creek Greenway Trail project, and the construction of the 91,000 square foot fitness center expansion project.
During this time, for eight years beginning in 1981, Steve was also an adjunct professor for the Aurora University in nearby Aurora, Illinois. At the university he taught courses in Planning and Design, Maintenance Management, and Natural Resource Management.
Also beginning in 1981, Steve was Chairman of the IPRA Park Management Institute Administrative Board, a position he held for twelve years.1 He was also on the IPRA Admissions and Standards Committee and the IPRA Professional Certification Board. In 1984, his leadership and service in the IPRA was honored when he was awarded the IPRA Presidents Award.
In 1988, Steve began working on the ASTM International (ASTM) F-1487 Committee, which developed the Standard Consumer Performance Specification for Playground Equipment for Public Use. The following year, in 1989, he published an award-winning article in the Illinois Park & Recreation Magazine entitled "Reacting to Playground Safety Concerns,"2 and six years later in 1995, he co-authored the Playground Planning Guide for the Illinois Department of Conservation.
Another long term commitment of Steve's was the National Recreation and Park Association (NRPA) Maintenance Management School Board of Regents, which began in 1990 and continued off and on for 18 years. As a regent he presented on topics such as Planning and Organizing the Maintenance Program, Safety and Risk Management, and Play Area Safety and Maintenance and Legal Liability.3 His leadership and service was recognized in 1994 with the IPRA Meritorious Service Award and in 1995 with the NRPA William Penn Mott Jr. Award for Excellence.4
In 1995, while Steve was active on these national committees, he served two years as the interim Executive Director for the Elmhurst Park District (EPD). Besides managing the $10.4 million budget, full and part time employees, and the conversion of tennis courts to roller hockey and basketball courts, Steve also coordinated an employee team which developed an agency reorganization plan, coordinated EPD's financial restructuring, and implemented the MIS system.5
Since 1999, Steve has been an instructor for NRPA's National Playground Safety Institute (NPSI) as well as a member on the NPSI Executive Committee. As of 2012 he has presented more than 100 Certified Playground Safety Inspector (CPSI) programs. In 2004, Steve was elected Chairman of the NPSI Executive Committee.
After over two decades at Elmhurst Park District, Steve retired in 2002 and began working as a park maintenance consultant with Leon Younger & PROS of Indianapolis, Indiana. For three years he consulted with park commissions, park and recreation departments, and forest preserves. In 2009, he also became an instructor for the Illinois Park District Risk Management Association in their Playground Maintenance training program.6
1. "Steven S. Plumb." Resume sent to Playground Professionals. 5 April 2012.
2. Note: This was his second award winning article in the Illinois Park & Recreation Magazine. The first one was in 1983 entitled "Act Rather Than React-Develop a Park Maintenance Management System."
3. "Steven S. Plumb." Personal correspondence to Playground Professionals. 26 March 2012.
4. "Illinois Delegation Receives Top Awards at the 1995 Recreation and Park Association (NRPA) Congress." Illinois Parks and Recreation. November/December 1995. Vol. 26. Num. 6. < http://www.lib.niu.edu/1995/ip951157.html > 4 April 2012.
5. Op.cit., "Steven S. Plumb." Resume.
6. Plumb, Steven. Personal correspondence to Playground Professionals. 5 April 2012.