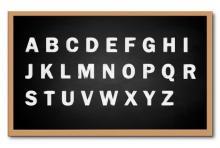 J.L. Hammett Company is a family-owned internet retailer that supplies public, private, parochial, and chartered schools with core school supplies, art materials, early education products, office and paper goods, furniture, and equipment. Formerly, they also had a chain of retail outlets: Hammett's Learning World.
John L. Hammett, a school teacher, author, and salesman, opened a school-supply store in Rhode Island in 1863. After two years, he moved his shop to Boston, Massachusetts, where he continued to sell school supplies and textbooks, including some of his own inventions. John had developed a "slating paint" which would extend the life of the slate boards that children were using in schools at that time. The paint could also turn a wall into a chalkboard, expanding instructional options for school teachers.
Another invention of John's was the chalkboard eraser. While using a slate, John grabbed an available carpet remnant to wipe the slate clean and found it worked much better than the typical cloths. He began manufacturing erasers made of carpet remnants nailed to blocks of wood.1 During this time the J.L. Hammett Co. also manufactured ruled paper and ink.
With the demise of the slate and the ease of paper manufacturing, John's products were less in demand. He sold his business interests to Harry H. Young and some Massachusetts investors in 1890.
The following year Harry expanded the school line to include supplies, educational games, and story books for the new kindergarten movement. He formed a partnership with game designer and producer Milton Bradley of Springfield, Massachusetts, and they produced the colored papers (construction paper) and the paint colors that Milton had specifically formulated.2 In the J.L. Hammett Co. 1895 catalog they also list the Bradley Scheme of Color Instruction as one of their textbooks for the kindergarten curriculum of color theory.3 The success of the kindergarten product line led to opening new facilities in New York, New Jersey, and Massachusetts, including a paper-converting and bindery plant in Cambridge, Massachusetts.
Besides the kindergarten supplies, J.L. Hammett Co. was the American agent for the Excelsior Maps printed by G.W. Bacon & Co. They offered political and physical wall maps, state maps, and globes as well as desks, tables, chairs, blackboards, and drawing tables.4 In 1921 and 1924, they published School Supplies, an illustrated catalog of their products.5
Harry's grandson, Richmond Y. Holden, Sr. became a sales representative in 1948, vice-president of the Cambridge plant in 1953, manager/treasurer of the company in 1958, and president in 1961. Six years later, after expanding their customer base to include private, parochial,and chartered schools, Richmond established new company headquarters in Braintree, Massachusetts.
A further expansion of their customer base came in 1974 with the opening of their first Hammett's Learning World retail store. Now teachers and parents could shop locally for learning products for their classrooms and homes. J.L. Hammett's retail chain slowly grew until there were 62 stores in 2003, with many of them in malls to further expand their customer base to the rising generation of children and teens.
Richmond Y. Holden, Jr. (Rick), who had joined the company in 1978, succeeded his father as president and led the company into the technically rich 21st century. He created an efficient distribution system and explored the internet, establishing a website by the mid-1990s. Their massive 808 page general catalog was sent to schools on a computer disk for their ordering convenience, using a modem-based electronic ordering (EO) system. Later, when Rick partnered with Ironside Technologies, they were able to shrink the order process time from three weeks to three hours.
Building on this, Rick introduced to the company eZone, an electronic procurement system designed for institutional buying. He believed that through the internet their customers would receive better service, being able to shop and compare products in their homes, offices, and classrooms. Though the company's eZone orders were small at first, they grew rapidly. He utilized his 80 salesmen to encourage customers to order online, giving them bonuses and commissions for new online customers. Rick, joined now by his brother Jeff as vice-president, also linked with other online stores to enhance their exposure online.
By 1999, J.L. Hammett Co. was selling from three avenues: a general catalog and specialty sub-catalogs, a retail store chain, and through a company internet website.6
The new century brought a change of direction for the company. Choosing to focus on the areas of early education and chartered schools, in 2000, J.L. Hammett Co. sold their catalog and wholesale businesses and three distribution centers to School Specialty Inc. Soon after this, with a downturn in the American economy and tighter school budgets, their retail division began to struggle. In 2005, they announced the closure of their 52 retails stores. In Braintree they moved to a smaller headquarters and with a smaller staff led by Rick and Jeff they have continued to operate their internet presence as a retailer of school supplies.
Previously, in 1997, the J.L. Hammett Foundation was formed to promote educational innovation. They awarded cash grants for the creative use of simple curriculum materials and the use of new technology in public and private K-12 classrooms and schools. Rich and Jeff continue to direct the Foundation in recognizing excellence in education.
1. "J.L. Hammett Company." Funding Universe. < http://www.fundinguniverse.com/company-histories/JL-Hammett-company-company-History.html > 8 Feb. 2012.
2. "Milton Bradley Company – Company Profile, Information, Business Description, History, Background Information on Milton Bradley Company." Reference for Business Company History Index. < http://www.referenceforbusiness.com/history2/14/Milton-Bradley-Company.html > 4 Feb. 2011.
3. Irving, Joan. "Construction Paper: A Brief History of Impermanence." The Book and Paper Group ANNUAL. Volume 16, 1997. < http://cool.conservation-us.org/coolaic/sg/bpg/annual/v16/bp16-07.html > 20 Feb. 2012.
4. Sargent, Porter E. The Handbook of Private Schools, Volume 2. Boston, Massachusetts: George H. Ellis Co., 1916. p. 477. < http://books.google.com/books/about/The_Handbook_of_private_schools.html?id=hstoCZurG9YC > 23 Feb. 2012.
5. J.L. Hammett Co., School Supplies. Boston, Massachusetts: J.L. Hammett Co., 1921 & 1924. Google Books. < http://books.google.com/books/about/School_supplies.html?id=dH9SGwAACAAJ > 20 Feb. 2012.
6. Op.cit., "J.L. Hammett Company."