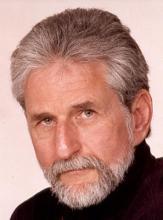 After extensive training through such polyurethane companies as Berleburger Shaumstoffwerk GmbH (BSW), the Poligras division of J.F. Adolf AG, and the Sportsbau Technique AG, Rolf Huber developed the Elastocrete Mats for athletic and playground surfaces in 1981. This was accomplished as a part of Sportsbau Canada Limited.
Benefiting from this training, beginning in 1984 Rolf and his team invented the Toro-Tan athletic and play systems, the Champ-Track running track system, and the Champ-Floor gymnasium system. These products evolved into the Everplay poured-in-place surfacing system, the Everplay Mat system, and the Champ-Track polyurethane systems for water play.1
Following the success of the Everplay "E-layer", Rolf formed Everplay International, Inc.  Everplay Installation, Inc. followed in 1993, which in turn was followed by Elastech Products, Inc., which produces the binders needed for their surface products. All three companies are headquartered in Brampton, Ontario, Canada.
The Smarte system, which was especially designed to be an Americans with Disabilities Act (ADA) compliant surfacing, has been added to their product offerings as well as 5' wide accessible route PlayMats.
Since the early 1990's, Rolf has worked to set standards for surfacing in both the ASTM International (ASTM) and the Canadian Standards Association (CSA). He has also been on the Harmonization Committee to bring the ASTM and CSA standards together for an acceptable unified standard.2 In 1999 Rolf became a Certified Canadian Playground Inspector (CCPI), and he has served on the Advisory Panel for the US Access-Board, On-Line Technical Assistance and Training for Play Area Accessibility.
Rolf has been a key player in promoting the impact testing equipment of the Playground Clearing House: the Triax 2000, the Triax 2010, and the "A" Missile. He has used and trained others to use these impact testers to quantify the safety of play surfaces. He has also participated in the Safe Kids video, Child's Play, and the Ontario Parks Association video, It's Time to Stop Playing Around.
As founder of the Canadian Playground Advisory, Inc., Rolf has written safety specifications and published two Playground Surfacing Courses, one for the US and one for Canada. Through the Canadian Playground Advisory, Rolf has also been involved with testing surfaces, supervising installations, training impact testers, consulting on products and surfaces, presenting on sport surfacing and recycling issues, and as an expert witness for litigation.
Through teaching at the Ontario Parks Association Playground Academy, speaking engagements, published articles, ASTM committee leadership, and as a founding member of the Canadian Association of Playground Practitioners (CAPP), Rolf has been "an advocate for excellence in surfacing whether it is synthetic or the more traditional loose fill materials such as sand, metering stone, engineered wood fibre or woodchips."3
1. Huber, Rolf. Email to Playground Professionals. 21 Jan. 2011.
2. "About Playground Clearing House." Playground Clearing House. < http://www.triax2000.com/aboutus.html > 8 Oct. 2010.
3. "Profile Rolf Huber." Canadian Playground Advisory Inc. < http://www.playgroundadvisory.com/profile_rolf_huber.htm > 8 Oct. 2010.