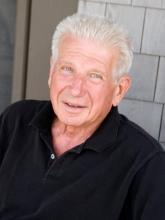 Dr. David Elkind is a child psychologist, educator, speaker, and author who has built on and furthered the works of biologist and child psychologist, Jean Piaget. He has focused on the cognitive, perceptual, and social development of children and adolescents with an emphasis on what constitutes healthy development. His research and writings have included the effects of stress and the importance of creative, spontaneous play for healthy development and academic learning.1
After earning a Bachelor of Arts degree in 1952 from UCLA and while he was earning his PhD, Dr. Elkind began work as a trainee in Clinical Psychology at the Veterans Administration in Los Angeles. When he completed his doctorate degree in 1955, he spent a year as a National Institutes of Health Postdoctoral Fellow at the Austen Riggs Center in Stockbridge, Massachusetts, where he was a research assistant to David Rapaport. It was while he was there that he first learned of the research and theories of Jean Piaget, which would shape the rest of his professional endeavors.2
Over the next three years, Dr. Elkind was first a staff psychologist, then a psychological consultant in the Boston and Cambridge, Massachusetts area. He was also an assistant professor at Wheaton College in nearby Norton, Massachusetts, as well as visiting faculty at Cambridge Junior College and at the Graduate School of Rhode Island College of Education in Providence, Rhode Island.
In 1961, Dr. Elkind moved back to Los Angeles to teach at the UCLA Medical School and to work there as a Staff Psychologist in the Adolescent unit of their Neuropsychiatric Institute.3 The following year he moved to the Denver, Colorado area and again combined the practical experience of psychological consulting at the Arapahoe County Court Juvenile Probation Department with teaching as an assistant professor at the University of Denver. He was also the Director of the University of Denver's Child Study Center Graduate Program in Child and Adolescent Clinical Psychology.
During the four years he was in Colorado, Dr. Elkind spent one academic year (1964-1965) as a National Science Foundation Senior Postdoctoral Fellow at Piaget's Institut d'Epistemologie Genetique in Geneva, Switzerland. Building on Piaget's theories and his own research and experience with adolescents, Dr. Elkind expanded Piaget's description of adolescent egocentrism and introduced the ideas of "the personal fable," the adolescent practice of creating a life explanation that emphasizes their own uniqueness of both feelings and experiences, and the "imaginary audience" concept. This latter concept is the adolescent's perception that he is on stage and being observed by all, which gives rise to his sense of self importance and invulnerability.4
Beginning in 1966, Dr. Elkind was a Professor of Psychology, Psychiatry and Education and the Director of Graduate Training in Developmental Psychology at the University of Rochester in Rochester, New York. Over the next twelve years while teaching at the university, he was also a Psychological Consultant for the DePaul Child Guidance Clinic and the Rochester Mental Health Center in Rochester and the Veterans Administration Hospital in Buffalo, New York.5
Though he had been publishing articles, reviews, and monographs in academic journals since 1958, his first book, A Sympathetic Understanding of the Child: Six to Sixteen, was published in 1971. This was followed by Children and Adolescents in 1974.6
Dr. Elkind established a private practice in Boston, Massachusetts in 1978. Again he paired clinical practice with teaching, this time at Tufts University in Medford, Massachusetts, where he was Professor and the Chairman of their Department of Child Study. Five years later he became a Senior Resident Scholar at the Lincoln Filene Center at Tufts University. In 1989, Dr. Elkind returned to teaching as a Professor of Child Development, still at Tufts University, a position he retained until he became a Professor Emeritus in 2007.
Over the years, Dr. Elkind has edited scholarly compilations and has served on editorial boards for scientific journals such as Journal of Science and Education, Bulletin of the Menninger Clinic, Education Digest, Montessori Life, and Journal of Youth and Adolescence.7 In the 1980s and 1990s, he published his findings and theories in the popular press, which included the books: The Hurried Child: Growing up too Fast too Soon (1981), All Grown Up and No Place to Go: Teenagers in Crises (1984), Miseducation: Preschoolers at Risk (1987), Grandparenting: Understanding Today's Children (1989), Ties that Stress: The New Family Imbalance (1994), and Reinventing Childhood (1998). He also wrote a monthly column in Parents Magazine (1988-1992), children's stories in Jack and Jill, and numerous articles in Good Housekeeping, Parade, and Psychology Today.8
Dr. Elkind is a consultant to education departments, government agencies, and private foundations and he lectures throughout the United States, Canada, and overseas. In television he has appeared on Oprah, The Today Show, The CBS Morning News, 20/20, Nightline, and Donahue. He also co-hosted the Lifetime series Kids These Days. And, on the internet, Dr. Elkind is the chief scientific advisor on the JustAskBaby site.
Professionally, he is a Fellow of both the American Psychological Association (APA) and the American Association for the Advancement of Science (AAAS). He has served as the President of the National Association for the Education of Young Children (1986-1988) and has been a board member of the National Parenting Association and Institute for Family Values and the National Forum on Leadership in Early Childhood Education.9
Dr. Elkind's achievements have been recognized with two honorary doctorate degrees, a Doctorate of Science from Rhode Island College and a Doctorate of Humane Letters from Mitchell College, the Distinguished Achievement Award from the Educational Press Association of America, and the Nicholas Hobbs Distinguished Scientific Contribution to Psychology Award from the APA.10
With the concern that "play is being silenced," Dr. Elkind published in 2007 the book The Power of Play: Learning What Comes Naturally.11 Noting the trend of replacing unstructured play with organized activities, passive leisure activities, and a strong emphasis on academics, he maintains that self-created play is not a luxury or a waste of time. "Although it is counterintuitive, the more children learn from their own play when they are young, the better prepared they are to learn from academic instruction when they are older."12 Thus he calls for the return of long recesses and the encouragement of unstructured, self-motivated, imaginative, and independent free play that allows children to develop their minds naturally.
Taking the need for play a step further, Dr. Elkind asks "What can we do to build a new culture of play?" He recognizes that play is instinctive and necessary for children's development and yet their time and opportunity for play has been limited or abolished. His solution? "When we adults unite play, love, and work in our lives, we set an example that our children can follow. That just might be the best way to bring play back into the lives of our children – and build a more playful culture."13
1. "Book Description: The Power of Play: Learning What Comes Naturally." Amazon. < http://www.amazon.com/Power-Play-Learning-Comes-Naturally/dp/0738211109 > 22 March 2012.
2. Doorey, Marie. "David Elkind." Psychology Encyclopedia. < http://psychology.jrank.org/pages/210/David-Elkind.html > 13 Jan. 2012.
3. "Curriculum Vitae." Received from Dr. David Elkind by personal correspondence to Playground Professionals. 23 Feb. 2012.
4. Op.cit. Doorey.
5. Op.cit., "Curriculum Vitae."
6. "Bibliography, David Elkind." Received from Dr. David Elkind by personal correspondence to Playground Professionals. 23 Feb. 2012.
7. Op.cit., Doorey.
8. "Brief Resume: David Elkind." Amazon. < http://www.amazon.com/David-Elkind/e/B000APYAII/ref=ntt_dp_epwbk_0 > 22 March 2012.
9. "Faculty." Eliot-Pearson Department of Child Development. < http://ase.tufts.edu/epcd/faculty/elkind.asp > 13 Jan. 2012.
10. Op.cit., "Curriculum Vitae."
11. "Starred Review." Publishers Weekly Review on Amazon. < http://www.amazon.com/Power-Play-Learning-Comes-Naturally/dp/0738211109 > 22 March 2012.
12. Elkind, David. "Learning Through Play." Community Playthings. < http://www.communityplaythings.com/resources/articles/valueofplay/learningthroughplay.html > 22 March 2012.
13. Elkind, David. "Can We Play?" Greater Good, The Science of a Meaningful Life. < http://greatergood.berkeley.edu/article/item/can_we_play/ > 22 March 2012.