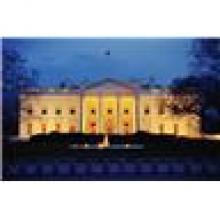 The White House Conference on Bullying Prevention was held on March 10, 2011. Hosted by President Barack Obama and First Lady Michelle Obama along with the Department of Education and the Department of Health and Human Services, the conference brought together approximately 150 students, parents, teachers, non-profit leaders, advocates and policymakers to discuss how they could work together to make the nation's schools and communities safe for all students.1
"If there's one goal of this conference, it's to dispel the myth that bullying is just a harmless rite of passage or an inevitable part of growing up. It's not," said President Obama. "Bullying can have destructive consequences for our young people. And it's not something we have to accept."2
Opening remarks were made by both President Obama and the First Lady on bullying prevention. White House Senior Advisor Valerie Jarrett then led a discussion with experts on effective programs and policies currently in place to combat bullying. Her panel members included Susan Swearer-Napalitano, Justin Patchin, Catherine Bradshaw, and George Sugai.
The conference included breakout sessions to focus on specific issues:3
IN-SCHOOL POLICIES was led by Tom Perez, Assistant Attorney General for Civil Rights, Department of Justice and Russlynn Ali, Assistant Secretary for Civil Rights, Department of Education
IN–SCHOOL PROGRAMS was led by Melody Barnes, Director of the Domestic Policy Council and Michael Strautmanis, Deputy Assistant to the President & Counselor to the Senior Advisor for Strategic Engagement
COMMUNITY BASED PROGRAMS was led by John Gomperts, Director of AmeriCorps and Dr. Mary Wakefield, Administrator of Health Resources and Services Administration, Department of Health and Human Services 
CYBERBULLYING was led by Aneesh Chopra, Associate Director for Technology, Office of Science and Technology Policy and Howard Schmidt Special Assistant to the President & Cybersecurity Coordinator, National Security Staff
CAMPUS-BASED PROGRAMS was led by Eduardo Ochoa, Assistant Secretary for Postsecondary Education, Department of Education and Charlie Rose, General Counsel, Department of Education
There were two online breakout sessions:4
A special "Facebook Live" event was held to allow questions to be asked from the public via the White House Facebook account. White House Domestic Policy Council Director Melody Barnes, White House Deputy Senior Advisor Stephanie Cutter, Facebook Chief Security Officer Joe Sullivan, MTV's Vice President of Public Affairs Jason Rzepka, and author Rosalind Wiseman were available to answer the posed questions.
The U.S. Secretary of Health and Human Services, Kathleen Sebelius, answered questions posed from the iVillage audience with Kelly Wallace, iVillage Chief Correspondent hosting the session.
U.S. Secretary of Education Arne Duncan held a national press conference to discuss the White House Conference on Bullying Prevention. He was joined by Kevin Jennings, Assistant Deputy Secretary of the U.S. Department of Education's Office on Safe and Drug-Free Schools (OSDFS).5
The conference highlighted private, non-profit, and federal commitments to bullying prevention:6
Formspring and Massachusetts Institute of Technology - developing new approaches to detect online bullying
MTV Networks: "A THIN LINE" – working to fight bullying and intolerance online as well as broadcasting public service announcements and a feature film about bullying
Facebook – developing two new safety features
SurveyMonkey – a survey tool available to assist compiling information about the prevalence of bullying in schools
National Education Association: "Bully-Free: It Starts with Me." – a nationwide anti-bullying campaign
American Federation of Teachers: "See a Bully, Stop a Bully, Make a Difference" – a nationwide campaign to raise bullying awareness and provide resources
National PTA: "Connect for Respect" – a nationwide campaign for communities and parents to share resources about bullying
National Association of Student Councils: "Raising Student Voice and Participation Bullying Challenge" – a national student-led call to action to address the problem of bullying
National School Boards Association: "Students on Board for Bullying Prevention" – a series of conversations between boards of education and students in middle and high school about the climate in their schools
Closing remarks for the conference were delivered by Secretary Sebelius, Secretary Duncan, and White House Domestic Policy Advisor Barnes.
1. "President and First Lady Call For a United Effort to Address Bullying." White House Office of the Press Secretary. < http://www.whitehouse.gov/the-press-office/2011/03/10/president-and-first-lady-call-united-effort-address-bullying > 28 March 2011.
2. Ibid.
3. "Background on White House Conference on Bullying Prevention." White House Office of the Press Secretary. < http:www.whitehouse.gov/the-press-office/2011/03/10/background-white-house-conference-bullying-prevention > 28 March 2011.
4. Ibid.
5. Ibid.
6. Op. cit., "President and First Lady Call For a United Effort to Address Bullying."