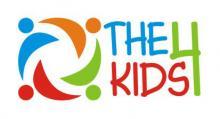 A subsidiary of The Stromberg Group, The 4 Kids playground company offers custom designed, themed, playable art for schools, churches, military bases, resorts, hotels, museums, parks and more. They specialize in one-of-a-kind play environments and site amenities that extend classroom learning into the fields of paleontology, biology, geology, and the natural sciences.1
In the early 2000s, Lyndon Stromberg, owner of The Stromberg Group,2 decided to form a separate company in order to respond to the numerous requests for custom play sculptures that would be both beautiful and functional. The 4 Kids was formed to fill the increasing need for innovative play sculptures and themed playgrounds.
Based in Greenville, Texas, The 4 Kids employs playground specialists who design play structures and provide specifications, CAD details, renders, and scale models as needed. Some of the numerous play environments they have designed include a life-sized Mayan Temple Waterslide, the Dino Rock Climb-N-Slide, climbable vegetable sculptures, Sport Spheres, animal play sculptures, gazebos, and more.3 Designs can be free standing play features or play events that integrate with other kinds of play systems.
Once the design is approved, they manufacture the structures from either glass fiber reinforced concrete (GFRC) or glass fiber reinforced polymer (GFRP).4 Both materials are weather resistant, environmentally safe and can be molded into just about any shape. It can be further customized with choices of colors and textures. Anti-graffiti coatings are also available. The 4 Kids builds with children's safety in mind.