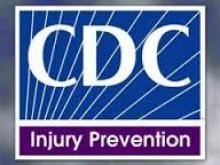 In 1985, the National Research Council (NRC) and the Institute of Medicine (IOM) recommended that the Centers for Disease Control and Prevention (CDC) establish a program addressing the problem of injury directly. With funding from the United States Department of Transportation, the National Center for Injury Prevention and Control (NCIPC) was begun in Atlanta, Georgia.
In 1990, the Injury Control Act of Congress placed the NCIPC directly under the Centers for Disease Control and Prevention (CDC) where it remains today. The NCIPC is also known as the CDC's Injury Center. They are organized with a Director over three main divisions:  Division of Injury Response, Division of Unintentional Injury Prevention, and Division of Violence Prevention.
The NCIPC's mission is to prevent injuries and violence when possible and reduce their severity when prevention fails. They cover the areas of home and recreational safety, motor vehicle safety, violence prevention, traumatic brain injury, and injury responses.
The NCIPC utilizes the public health approach, which is to: define the problem, identify the risk and protective factors, develop and test preventions strategies, and assure adoption of resulting prevention strategies. They actively do this through funding research and programs, publishing a newsletter and reports, communicating through their website and blog, and with building the Injury Framing Initiative.
In 1997 the NCIPC opened the door for all agencies involved with injury prevention to collaborate by contributing their areas of expertise. In 1998 this included the National Program for Playground Safety (NPPS) who, with NCIPC funding, surveyed a sampling of child care, elementary school, and park playgrounds. This led to NPPS's SAFE program which is in use today.
The NCIPC also maintains a "Playground Injuries: Fact Sheet" on their website with the most current data concerning playground injuries, cost analysis, risk factors, and groups at risk.1
1. "Playground Injuries: Fact Sheet." Centers for Disease Control. < http://www.cdc.gov/HomeandRecreationalSafety/Playground-Injuries/playgroundinjuries-factsheet.htm > 16 Aug. 2010.