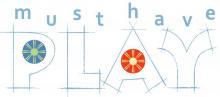 As an elders' play space design company, Must Have Play believes in providing safe, healthy playgrounds that the "Baby Boom" generation will want to visit for exercise, socializing, and play. They believe that elder play spaces can be "light-hearted and playful" as well as being "appealing, attractive, accessible, and safe places."1
The elder playground movement began in China, a country with a history of both respecting their elders and practicing holistic health. In the 1990s as they prepared for the 2008 summer Olympic Games, China built thousands of sport facilities to implement a five year national plan for physical fitness. Uniquely their plans included outdoor gym-like playgrounds for seniors.2
Japan continued the new trend in 2004 with a Tokyo playground for elders. Europe followed - beginning with Finland in 2006 and spreading to Germany and Austria in 2007 and England and Scotland in 2008. The movement spread to North America in 2007 through British Columbia, Canada.3
In 2010, Michael Cohen, with over 20 years' experience in playground construction, formed Must Have Play to design and build children's playgrounds. However, Michael was inspired by a news report of an outdoor senior exercise area opening in Manchester, England.4 Switching his focus, he began designing active garden-like playgrounds for seniors to gather, socialize, exercise, and play.
Based in Ithaca, New York, Must Have Play brings together Michael, as senior designer and project manager, William "B" Clune, as a visualization specialist, and several play, recreation, and therapeutic professionals.5 Noting that the now retiring Baby Boom generation is nearly 80 million strong and that more than half of them expect to remain physically active in their retirement, Michael envisions "wellness playgrounds" that are more than outdoor workout areas.6 While they acknowledge that exercise opportunities for elders are necessary, they feel that it is not sufficient without also providing playfulness and opportunities for socializing.
Some of the design components Must Have Play accents include physical activities that improve elders' balance and extend their muscular range of motion, social designs that include face-to-face activities and conversation nooks, and playful elements to combat stress and encourage repeated usage.7 Through gardens, water features, accessible pathways and steps, soundscapes, interacting games, artwork, and self-directed exercise equipment, they seek to establish a sense of community, combat depression, and promote wellness.8
1. Cohen, Michael. "Playgrounds for Elders." Must Have Play. Personal correspondence to Playground Professionals. 6 March 2013.
2. Veaner, Dan. "Must Have Play." The Lansing Star Online. < http://www.lansingstar.com/business-profiles/7390-business-profile-must-have-play > 22 Aug. 2011.
3. Op.cit., Cohen.
4. Op.cit., Veaner.
5. "About Us." Must Have Play. < http://www.musthaveplay.com/index.php/about-us/about-us > 6 March 2013.
6. "Why Playgrounds for Elders?" Must Have Play. < http://www.musthaveplay.com/index.php/why-playgrounds-for-elders > 6 March 2013.
7. "Physical Exercise." Must Have Play. < http://www.musthaveplay.com/index.php/our-playgrounds/physical-exercise > 6 March 2013.
8. Op.cit., Veaner.