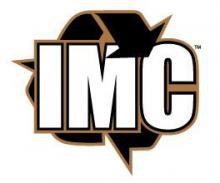 International Mulch Company manufactures and retails 100% recycled rubber nuggets for playgrounds and rubber mulch for landscaping applications. They also offer related rubber products such as playground mats, timbers, landscaping borders, tree rings, splash blocks, and pavers.1
Mike and Cindy Miller founded International Mulch Company (IMC) in 2000 with Rubberific Mulch, a rubber mulch that looks identical to wood mulch. With their backgrounds in real estate and construction, they manufactured and marketed Rubberific Mulch to replace the labor intensive wood mulch groundcover that needed replacing bi-annually due to fading, rot, insect infestations, and compaction.2 Their new product, being made from recycled rubber tires, looked like wood yet would last for years and had none of the usual maintenance concerns.
The Miller family traveled throughout the United States to introduce Rubberific Mulch through trade shows. The market responded favorably to the new product and from that beginning they have continued to grow by adding new rubber products and establishing additional manufacturing and distribution facilities. To their headquarters facility in St. Louis, Missouri, they added a facility near Cleveland, Ohio in June 2008 and seven months later they opened one in Godfrey, Illinois. Two years later in 2011, they opened a facility on the west coast near Los Angeles, California.
In addition to Rubberific Mulch, IMC began offering NuPlay Nuggets, a fall absorbing playground surface product. Designed with the same longevity properties as their landscaping rubber mulch, NuPlay Nuggets also allows water drainage and dust control on playgrounds. Both products are available in natural earth or wood tones.
Between their national and international sales of landscaping mulch, playground surfacing, and rubber products, IMC has recycled more than 300,000,000 pounds of rubber over the first 12 years they have been in business.3