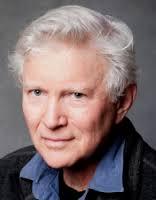 As a research professor of psychology at Boston College for 30 years, Dr. Peter Gray brought the evolutionary viewpoint to general psychology, education, human development, and children's play. He believed that "children, if free to pursue their own interests through play, will not only learn all they need to know, but will do so with energy and passion."1
As a young adult Dr. Gray worked at camps and recreation centers. These experiences led to his later interest in the role of play in child development. After graduating from high school in Cabot, Vermont, he graduated with a degree in psychology from Columbia College in New York City. Continuing his education at the Rockefeller University, also in NYC, Dr. Gray received his Ph.D. in biological science with specialties in psychology and animal behavior, general physiology, and neurobiology in 1972.
Dr. Gray joined the faculty at Boston College that same year and within five years was Chair of the Psychology Department. He continued there as a professor, director, public speaker, and author for the next 25 years. In 1991 he authored one of the first general psychology textbooks, Psychology, with a Darwinian perspective. This internationally acclaimed introductory textbook saw its seventh edition published in 2014.
Soon after this publication, Dr. Gray began delving deeper into the role of play in child development. Some of his first seminars on the subject included "A Functional Analysis of Play" (1992) and "Play and exploration: Insights from an evolutionary analysis" (1998). Building on earlier research and publications he especially focused on exploratory play, self-directed learning through play, intrinsic motivations in children, and the values of age-mixed play.
Through most of these years (1984-2011), Dr. Gray served as a trustee of The Sudbury Valley School, located a half hour west of Boston in Framingham, Massachusetts.2 There the principles of self-directed, exploratory learning among a mixture of 4-19 year olds were put into practice. He also authored a research follow up study of Sudbury Valley graduates.
Since his retirement from teaching in 2002, Dr. Gray has continued research and writing and retains the title of Research Professor at Boston College.3 He became the book review editor for the Human Ethology Bulletin (2002-2006), served on the editorial board for the Journal of Social, Evolutionary & Cultural Psychology (2008), and joined the advisory board of the Evolution Institute (2009).
In July 2008, Dr. Gray began the Psychology Today blog "Freedom to Learn," because he was concerned about the education of children and how their opportunities to play and explore were decreasing. Stating that "Every serious psychological theory of learning, from Piaget's on, posits that learning is an active process controlled by the learner, motivated by curiosity," he maintained that every hour in a structured school or extracurricular activity "deprive them (children) further of opportunities to play, explore, reflect, and experience the joys and frustrations of self-direction."4
Dr. Gray believes that the solution is to develop environments where "children can play safely, interact freely with a wide range of others, and pursue their own interests." In doing so he felt they would "acquire skills, values, ideas, and information" that would stay with them into adulthood and they would discover what they enjoy doing the most, "which is the first step in finding a satisfying career."5
Through his weekly blogs Dr. Gray has explored questions such as:
"Is play the opposite of work? (In what sense is it, and in what sense isn't it?)"
"Do children 'need structure'? (Of course they do, but what kind of structure?)"
"What is the evolutionary purpose of curiosity?"
"What are the risks inherent in trying to protect children from risks?"
"What should it mean to say that someone is 'well educated'?"
In 2013, Dr. Gray published Free to Learn: Why Unleashing the Instinct to Play Will Make Our Children Happier, More Self-Reliant, and Better Students for Life. Building on his research and evidence from anthropology, psychology, and history, he outlined the need for self-directed play within a mixed age environment. He further suggested that "it's time to stop asking what's wrong with our children, and start asking what's wrong with the system."6
That same year, Dr. Gray co-founded the website "Alternatives to School" whose purpose is twofold: to spread the idea that children learn best by self-directed play and exploration and to provide a practical guide as to how to put this concept into practice. In the founding announcement, he stated, "Instead of focusing on reforming schools, we should focus on transforming the entire education system, using a completely different paradigm that is in tune with how children were designed to learn everything they need to know: through self-directed play and exploration."7
Continuing in the academia of evolutionary psychology as a research professor, in 2014 Dr. Gray contributed to and co-edited the book, Ancestral landscapes in human evolution: Culture, childrearing and social wellbeing. He continues to publish in academic journals, popular press, and online, as well as speaking at conferences, universities, and libraries.8
1. "Free to Learn by Peter Gray" Free to Learn. < http://www.freetolearnbook.com > 28 July 2014.
2. "Peter Gray, Curriculum Vitae, June, 2014, (Concise Version)" < http://www.bc.edu/content/dam/files/schools/cas_sites/psych/pdf/cv_gray_2014_june.pdf > 3 July 2014.
3. "Peter Gray." Amazon.com. < https://www.amazon.com/Peter-Gray/e/B001ITXP40/ref=sr_tc_2_0?qid=1540324718&sr=8-2-ent > 23 Oct. 2018.
4. Gray, Peter. "Learning Requires Freedom: Introduction to a New Blog about Play, Curiosity, and Education." Freedom to Learn. < http://www.psychologytoday.com/blog/freedom-learn/200807/learning-requires-freedom-introduction-new-blog-about-play-curiosity-and-e > 29 July 2014.
5. Ibid.
6. Op.cit., "Free to Learn by Peter Gray"
7. "Press Release: New Web Site." Alternatives to School. < http://alternativestoschool.com/2013/08/26/press-release-new-web-site/ > 29 July 2014.
8. "Ancestral landscapes in human evolution: Culture, childrearing and social wellbeing." Amazon.com. < https://www.amazon.com/Ancestral-Landscapes-Human-Evolution-Childrearing/dp/0199964254 > 23 Oct. 2018.