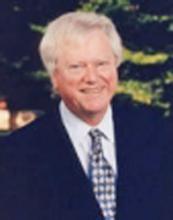 Dr. Geoffrey C. Godbey is a teacher, scholar, speaker, author, and consultant concerning the history and philosophies of leisure, leisure and health, leisure and aging, parks and public recreation, and the future of leisure behavior. As a spokesman for the recreation and tourism field, Dr. Godbey has been "placing leisure into larger and larger contexts, thereby giving leisure larger and larger meaning."1
Dr. Godbey's vast experience began in 1960 when he was a summer Playground Director in Newark, Delaware. The following summer he was the summer Recreation Coordinator and four years later, in 1965, he graduated from The State University of New York (SUNY) at Cortland with a Bachelor of Science degree in Recreation Education and Sociology.2 While attending Cortland, he also served as the Recreation Supervisor for the George Junior Republic in nearby Freeville, New York. George Junior Republic is a private, nonprofit, residential community for at risk youth.3
Next Dr. Godbey studied at Pennsylvania State University from which he received, in 1968, his Master's degree in Recreation and Parks and Political Science. While he was earning his doctoral degree in Recreation and Parks and Sociology from Pennsylvania State University, Dr. Godbey was also Director over the Recreation Leadership curriculum on the Ogontz Campus of Pennsylvania State University.
After earning his Ph.D in 1972, Dr. Godbey moved to the University of Waterloo in Waterloo, Ontario, Canada, where he was an Assistant Professor in the Department of Recreation for a year and then Acting Chairman of the department for a year. In 1974, Dr. Godbey, an Associate Professor, began teaching and mentoring students in the Parks and Recreation Department of Pennsylvania State University. Over the next 31 years, he taught courses, such as Man and Leisure; Community Recreation; Leisure and Aging; Work, Leisure, and the Future; and Leisure, Health and Wellness.
Several times during those years, Dr. Godbey was a Visiting Professor to different universities: University of Waterloo (1976); University of North Carolina in Chapel Hill, North Carolina (1977); University of Salford's Centre for Leisure Studies in Salford, England (1982); and The Agility Forum of Lehigh University in Bethlehem, Pennsylvania (1997). In 1987, he was a scholar in residence at California Polytechnic University in San Luis Obispo, California.4
In 1980, Dr. Godbey was a founding member of the Academy of Leisure Science. Seven years later, in 1987, he became the President of this Academy. That same year he joined the Board of Directors of the World Leisure and Recreation Association and the next year, in 1988, he became the President of the Society of Park and Recreation Educators. After these years of leadership and service, in 1990, Dr. Godbey was elected to membership in American Academy for Park and Recreation Administration and was awarded the Distinguished Fellow Award by the Society of Park and Recreation Educators.5
Dr. Godbey has authored numerous books, professional monographs, and magazine and newspaper articles as well as being frequently interviewed by print and television media. In 1978, he co-founded Venture Publishing, a publisher of academic books and textbooks concerning leisure studies,6 for which he is the editor. He is an international public speaker concerning such topics as leisure, work, time use, aging, recreation and parks, tourism, health and the future.7 He has also testified before United States Senate committees and the President's Commission on Americans Outdoors.
As a scholar, Dr. Godbey has performed research for organizations such as the US Forest Service, the National Recreation Foundation, the Robert Wood Johnson Foundation, and the American Association of Retired Persons. One such research project involved a five-city study correlating the use of leisure time with the health of older adults. He has concluded that, "Getting people to become physically active is never about calories; it's about connections with other people, fun, meaning. It's not science – it's social."8
Dr. Godbey has also studied the relationship between physical activity and the proximity of parks and playgrounds, finding that "there was an increase of 17 more minutes of physical activity for each park within a half mile of a home."9 As a consultant for Playworld Systems, Inc., in 2002, he assisted in developing the LifeTrail, "a system of stretching and strengthening stations for older adults."10 Dr. Godbey has also consulted for the National Science Foundation, National Recreation and Park Association (NRPA), university departments, cities and counties, US Department of Interior, hotels, and The Next Thousand Years Project.11
For his research, in 2001, Dr. Godbey received the Theodore and Franklin Roosevelt Award for Excellence in Recreation and Park Research from the NRPA.12
In 2005, Dr. Godbey became a Professor Emeritus of Leisure Studies of Pennsylvania State University. Since then he became President of Next Consulting13 and has continued to consult, research, publish, edit, and lecture concerning leisure choices and health, the roles of parks and outdoor recreation areas, and the issues of leisure behavior in urban China.14
In recognition of his monumental impact on recreation, park and leisure studies, in 2011, Dr. Godbey received the Distinguished Alumni Award from Pennsylvania State University in both the College of Health and Human Development and in the Department of Recreation, Park, and Tourism Management. Also in 2011, he became the United Nations Representative for the World Leisure Organization.15
1. Dustin, Dan. "A Tribute to Geoffrey C. Godbey." Journal of Leisure Research. 1 Jan. 2007. online: Goliath: Business Knowledge on Demand. < http://goliath.ecnext.com/coms2/gi_0199-6282070/A-tribute-to-Geoffrey-C.html > 11 Dec. 2011.
2. "Professional Vita: Geoffrey C. Godbey." Email message to Playground Professionals. 29 Nov. 2011.
3. "George Junior Republic in Pennsylvania." George Junior Republic. < http://www.georgejuniorrepublic.org/ > 11 Dec. 2011.
4. Op.cit., "Professional Vita."
5. "Honors and Awards." Geoffrey Godbey. < http://www.geoffreygodbey.com/awards.php > 22 Nov. 2011.
6. "Dr. Geoffrey Godbey." American Academy for Park and Recreation Administration. < http://www.aapra.org/Bios/Godbey.htm > 22 Nov. 2011.
7. "Bio Sketch: Geoffrey C. Godbey." Geoffrey Godbey. < http://www.geoffreygodbey.com/bio.php > 22 Nov. 2011.
8. "Philosophies that Guide My Work." Geoffrey Godbey. < http://www.geoffreygodbey.com/philosophies.php > 22 Nov. 2011.
9. "Key to Better Health Care May Be a Walk in the Park." US News and World Report. February 11, 2011. < http://www.usnews.com/science/articles/2011/02/11/key-to-better-health-care-may-be-a-walk-in-the-park > 22 Nov. 2011.
10. Op.cit., "Bio Sketch."
11. Op.cit., "Bio Sketch." and "Professional Vita."
12. Op.cit., "Honors and Awards."
13. Op.cit., "Dr. Geoffrey Godbey."
14. "Geoffrey Godbey." The College of Health and Human Development. < http://www.hhdev.psu.edu/rptm/faculty/godbey_g.html > 22 Nov. 2011.
15. Op.cit., "Honors and Awards."