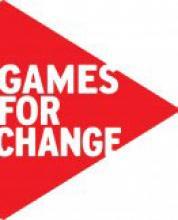 Games for Change is a nonprofit organization that desires "to inspire direct action and real world impact through engaging gameplay."1 To assist in global humanitarian efforts and educational needs, Games for Change facilitates the creation and distribution of social impact games.
Social and educational games are categorized by several types including: civics, conflict, economics, education, environment, health, human rights, and poverty. Science, Technology, Engineering, and Mathematics (STEM) games are also included that contain stimulating problem-solving tasks involving science, medicine, and computer programming. Games are also categorized by appropriate ages for players aged 7, 11, 14, and 18 on up. Some of the games for children aged 7 and up include titles, such as:
Wondermind – Travel through Wonderland with Alice to discover how the human brain works
One Ocean Interactive – Enter the ocean and design 3D underwater habitats
Escape from Woomera – Invites players to assume the character of a refugee in Australia
WolfQuest – An immersive 3D wildlife simulation game
The Great Piggy Bank Adventure – Learn about wise financial planning
Hidden Agenda – A political simulator where the player is president of a fictional country
Free Rice – an online quiz game that donates grains of rice to the World Food Programme2
Based in New York City, Games for Change was founded in 2004.3 From the beginning they have hosted The Games for Change Annual Festival, where they gather government leaders, NGO leaders, corporations, media, academia, the gaming industry, and the public to "explore the increasing real-world impact of digital games as an agent for social change."4 The Festival is also an unveiling of the new innovative games currently in production.
By 2007, the international interest in Games for Change led to the establishment of their first regional licensed chapter in South Korea. With South Korean government support the Korean Games for Change chapter holds annual game-making summer camps for youth, has encouraged local use of the iCivics game, and facilitated government funding of "Nanu Planet," a game on the demilitarized zone that exists between North and South Korea.5
In Valenciennes, France, The Chamber of Commerce assisted in establishing Games for Change Europe and the first European Games for Change Festival in May of 2011. They were interested in linking games with economic development.6
A Latin America chapter, headquartered in Sao Paulo, Brazil, has partnered with the Brazilian Association of the Game Industry and the Brazilian Computer Science Society. In December of 2011, they hosted their first Latin America Festival in Sao Paulo. The focus was on the "benefits of games and their use in education, health, entrepreneurship, civic society and cultural transformation."7
One of the festival sponsors, AMD, presented how they use games in their program "AMD Changing the Game" to promote STEM learning. The Games for Change Latin America Awards 2011 were also initiated to celebrate the games for change in three categories: current Latin American games for change, educational gaming experiences, and new ideas for future game creation and development.8
In October 2011, The Tech Awards, sponsored by The Tech Museum in San Jose, California, honored Games for Change for supporting video games that create a social impact.9 Games for Change has also received press recognition from Inc., ABC News, Forbes, CBS News, Knight Blog, NY1, Gamasutra, and VentureBeat.
At the March 2012 Game Developers Conference (GDC) in San Francisco, California, Games for Change will hold a day long Summit. GDC is a professionals only game industry annual event that draws over 19,000 attendees.
Games for Change is developing a global Facebook game and mobile games for India and Africa entitled Half the Sky. Funded by the Corporation for Public Broadcasting, USAID, the Ford Foundation, and The Bill & Melinda Gates Foundation, Half the Sky focuses on the oppression of women internationally, combats fundamentalism, and celebrates women's economic development contributions.
With the goal of using digital games to inform and engage the public concerning public issues, Games for Change has developed News Games: a series of panels, a game channel, a game award show, and other activities concerning the current news. The John S. and James L. Knight Foundation is supporting and funding this approach to civic education.
Other Games for Change projects include the Games for Change Lab, The Games for Change Arcade, the Inspiring Digital Kids Through Game Design, and the Games for Change Google Group.10 Through such programs, Games for Change "convenes multiple stakeholders, highlights best practices, incubates games, and helps create and direct investment into new projects" for promoting global "social good."11
1. Ramos, Jeff. "Can Food Force and WeTopia change the social gaming industry?" Games for Change Blog. 1 Dec. 2011. < http://www.gamesforchange.org/blog/ > 16 Dec. 2011.
2. "Play. 7 and Up." Games for Change. < http://www.gamesforchange.org/game_categories/07-and-up/ > 6 Feb. 2012.
3. "Mission." Games for Change. < http://www.gamesforchange.org/about/ > 16 Dec. 2011.
4. "Current Projects." Games for Change. < http://www.gamesforchange.org/services/ > 16 Dec. 2011.
5. Ramos, Jeff. "Exploring Korea's long-lasting conflict through a game allegory." Games for Change Blog. 14 Dec. 2011. < http://www.gamesforchange.org/blog/ > 16 Dec. 2011.
6. Op.cit., "Current Projects."
7. Ramos, Jeff. "1st Annual Games for Change latin America Festival, December 8-11." Games for Change Blog. 6 Dec. 2011. < http://www.gamesforchange.org/blog/ > 16 Dec. 2011.
8. Ibid.
9. "Press Highlights." Games for Change. < http://www.gamesforchange.org/clippings/ > 16 Dec. 2011.
10. Op.cit., "Current Projects."
11. Op.cit., "Mission."