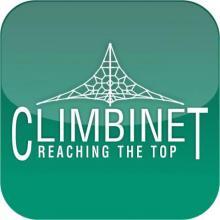 Climbinet was founded in 2010 in Montreal, Canada, as an independent division of Elephant®Play, a Techno Playground Equipment brand. The presidents of Elephant®Play, Serge Morin and Yvan Cinq-Mars created Climbinet to offer more affordable rope play structures for outdoor climbing. Without sacrificing durability or safety standards, Climbinet manufactures climbing rope structures with unique technical features that increase durability. Climbinet uses steel core cables to avoid stretching of the cable.1
Serge's background in industrial designing includes a degree in Environmental Design from the University of Quebec in Montreal (UQAM) and experience with safety standards, architecture, and management. He has been awarded the Montreal Institute of Design's Canada Prize for Research for his development of commercial playground equipment.2
Yvan's background in product engineering includes experience in automation, quality assurance, and management. He has developed products for Rolls Royce and Heroux-Devtek, an aerospace and industrial company.
Climbinet's three product lines are Climbing Nets, Mast Nets, and Basketball Nets. Utilizing 20 millimeter diameter steel-core ropes, one-piece connector joints, and a steel frame, Climbing Nets promote large group social play, imaginative play, and development of balance and coordination skills.3 Their designs are suitable for limited space requirements.
The Mast Nets play structures use the same steel-core ropes and connector joints to form climbing nets and jumping nets around a 4 1/2" central pole. The highest model can hold up to 182 children and reach almost 38 feet into the air, "capturing the thrill of scaling the mast of a ship."4 Its Freefall Prevention system creates a narrow width between structure ropes, ensuring children cannot fall directly to the ground. If children fall inside the play structure, an intermediate latticed rope structure below provides a literal safety net.5
Based on Climbinet's Reaching the Top! philosophy, Mast Nets involve social play using a 3-point climbing system. As children work together to reach the top of a mast net, they experience the excitement of achieving mutual goals.6
Basketball Nets are configured in 2, 3, and 4 hoop play structures to facilitate playground design options, which increases the number of players in a limited playground area.7
Climbinet is a member of the International Play Equipment Manufacturers Association (IPEMA) and the National Recreation and Park Association (NRPA).
1. "Climbinet." Communication with Playground Professionals. 9 May 2011.
2. "About Elephant Play: Commercial Playground Equipment Company Profile." Elephant Play. < http://www.elephantplay.com/playground-equipment/about-commercial-playground-equipment-company-elephantplay.php > 20 April 2011.
3. "Playground Climbing Nets." Climbinet, Reaching the Top. < http://www.climbinet.com/playground-climbing-net-equipment.php > 20 April 2011.
4. "Mast Nets in Kids Outdoor Climbing Playground Equipment." Climbinet, Reaching the Top. < http://www.climbinet.com/kids-outdoor-climbing-playground-equipment-mast-nets.php > 23 May 2011.
5. Op. cit., "Climbinet."
6. "Commerical Playground Equipment Structures: Why Climbinet?" Climbinet, Reaching the Top. < http://www.climbinet.com/commercial-playground-equipment-manufacturers-why-climbinet.php > 20 April 2011.
7. "Kids Basketball Net Play Structures." Climbinet, Reaching the Top. < http://www.climbinet.com/outdoor-basketball-net-hoop-system.php > 20 April 2011.