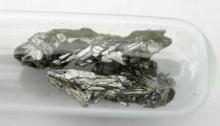 Arsenic is the main ingredient in a wood preservative called chromated copper arsenate (CCA). CCA consists of chromium, copper and arsenic. CCA is a registered chemical pesticide that is subject to regulation by the US Environmental Protection Agency (EPA).1
This preservative has been used to pressure treat lumber since the 1940s. In the 1970s, and until 2003, it was the main preservative used for wood in outdoor settings including play sets and decks. After concern was raised about the toxic nature of this preservative, manufacturers of CCA and the EPA reached a voluntary agreement to end the manufacture of CCA-treated wood for most consumer applications as of December 31, 2003.2
The U.S. Consumer Product Safety Commission (CPSC) was concerned about playground equipment treated with CCA because exposure to arsenic in the wood could increase the risk of developing certain types of cancer. Young children could have a risk of ingesting arsenic from their hands as they routinely put their hands into their mouths after touching items that may be contaminated.3
Children are also exposed to arsenic in the environment from food, soil, water, and air as well as when they come in contact with CCA-treated play equipment. It is difficult to pinpoint what exposures increase the probability of cancer, as individuals are exposed to so many agents over their lifetime.4
The concern about exposure to arsenic has caused action in a number of areas. In 2001, many playgrounds were closed in the state of Florida following detection of high levels of arsenic.5 In New York State in 2002, a law was passed making it illegal to construct public playgrounds using CCA-treated lumber.6 A study was done by Tulane University of the playgrounds in New Orleans in 2009 and it found that arsenic left harmful levels of the toxic chemical in the soil.7 In 2009 in Byron, Illinois, a new wooden community-built playground was found to have measurable levels of arsenic. The playground was removed and replaced.8
The CPSC, in collaboration with the EPA, conducted studies to evaluate the potential exposure to children from pressure-treated playgrounds and reviewed other exposure and risk assessments from consumer and industry groups. Their recommendations to reduce exposure include:
Have children wash their hands with soap and water immediately after outdoor play and especially before eating.
Apply certain penetrating coatings to CCA-treated wood on a regular basis to reduce the amount of CCA released.
If CCA-treated play equipment is removed, it should never be burned. Contact the EPA or local solid waste management offices to obtain instructions on disposing of CCA-treated wood.9
If workers are assigned to work on pressure-treated wood playgrounds or site furnishings, they should wear a dust mask, goggles, and gloves for their protection. All dust, scraps, and other debris from CCA-treated wood must be disposed of in the trash. Pressure-treated wood must not be burned, as the toxic chemicals will be released in smoke and ash.10
1. "Chromated Copper Arsenate (CCA)-Treated Wood Used in Playground Equipment." Consumer Product Safety Commission (CPSC), Fact Sheet. 25 Feb. 2011.
2. Ibid.
3. Ibid.
4. Ibid.
5. "Poison Playgrounds-Children at Risk from Arsenic in Treated Wood." Organic Consumers Association. September 17, 2001. 25 Feb. 2011.
6. "Chromated Copper Arsenate (CCA) Playgrounds Prohibition." New York City Board of Education. November 2002. 25 Feb. 2011.
7. "Playgrounds contaminated with arsenic." Mother Nature Network. November 24, 2009 25 Feb. 2011.
8. "Byron High School (Byron, Illinois)." Wikipedia.
9. Op. cit., "Chromated Copper Arsenate (CCA)-Treated Wood Used in Playground Equipment."
10. "What You Need to Know About Pressure Treated Wood." New York State Association for Superintendents of School Buildings and Grounds, Inc. SBGA Super News, Fall 2005.